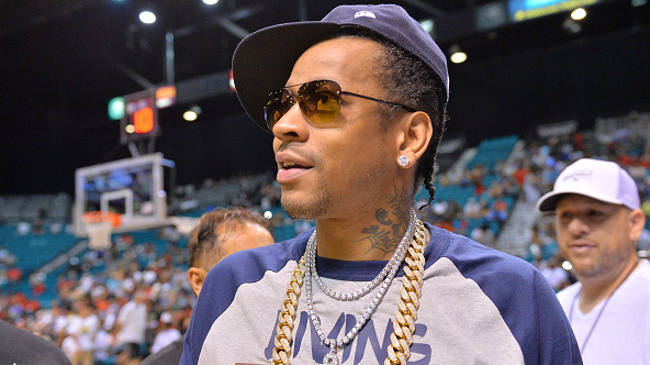 Sixers rookie Ben Simmons had a rather brutal outing in Game 2 of the Eastern Conference Semifinals against the Celtics on Thursday, which ended in a 108-103 loss to go down 2-0 on the series after Boston was able to erase a 22-point deficit.
Simmons finished with just one point off a made free throw after going 0-of-4 from the field. He added seven assists and five rebounds but generally failed to make an impact on the game as the Celtics' swarming defense was able to take the ball out of his hands and neutralize his effectiveness as a playmaker.
There's been a lot of hand-wringing about his performance in the last 24 hours, with some critics wondering whether the basketball media has perhaps been too hasty in anointing him a superstar. For a young and inexperienced player, it can be difficult to tune out all the noise, and that's why Sixers legend Allen Iverson reached out to him to offer some words of encouragement as he tries to bounce back in Game 3.
Via Ian Begley of ESPN:
"He just said play the game I know how to play," Simmons said on Friday. "And that's just second nature to me. … He gave me some words of encouragement."

Simmons seemed to appreciate the phone call from Iverson. A night earlier, Simmons scored a career-low one point in Philadelphia's 108-103 loss; he failed to make a field goal for the first time in his 88-game NBA career.
Given his phenomenal play this season, it's easy to forget that Simmons is still just a 21-year-old rookie in his first postseason. Even Simmons himself acknowledged after the game that his struggles were due mostly to overthinking it.
He'll have to make some adjustments as the series progresses given the way Brad Stevens and the Celtics have homed in on him, and he'll have to the chance to do just that back in Philly on his home court for Game 3 on Saturday at 5 p.m. ET on ESPN.
(ESPN)