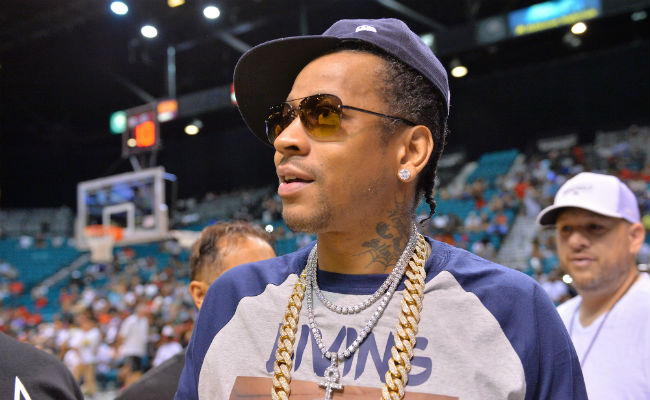 Hopes are high in Philadelphia for a 76ers team that looks to be a lock for the postseason as the NBA season enters its stretch run. The Sixers are currently sixth in the East, but more important, they're seven games up on a Detroit team sitting in ninth place.
Much of the excitement in Philadelphia is that this is just the start of what this team could be. Joel Embiid is approaching his first full season of action, Markelle Fultz hasn't even really been on the floor, and presumptive Rookie of the Year Ben Simmons is, well, a rookie.
But Allen Iverson says Simmons is playing much more like a seasoned NBA player than a rookie. The Answer was a guest on the Zoo's Views podcast in Philadelphia and raved about a Sixers team primed to make its first postseason appearance since 2012.

Not only did Iverson rave about Simmons, but he says the future is bright for the team he called "his little guys."
"I see someone who is a great player far beyond his age," Iverson said when asked about Simmons. "You don't usually see a player with that mindset. The athletic ability, you see it all the time, but his mindset, he plays the game the right way."
That maturity is an important sign of what's to come, according to Iverson.
"At times out there he looks like he's been in this league for years and he's a rookie. That's very unique for a guy to come in and be so unselfish, caring about the team, and having every aspect of his game getting better. You can tell he gets better all the time. You can see when people tries to take things from him, he still gets it done."
Iverson was pretty high on the team's future, too, as long as they stick together and play in Philly for the next few seasons. A bit of postseason success this year would certainly be a good start, and Simmons would lead the way if it were to come for the Sixers this spring.