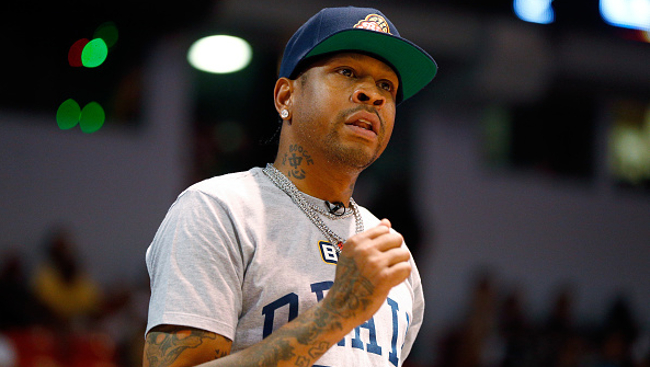 The BIG3, Ice Cube's 3-on-3 basketball league featuring former NBA stars and other pro hoopers, was an unqualified success in its inaugural season last summer as fans came out in droves and it raked in healthy ratings on Fox Sports 1. Unfortunately, the same can't be said for everyone who was associated with it.
There were injuries to marquee players, like Jason Williams, and league commissioner Roger Mason Jr. was recently ousted amid corruption allegations. And then there was former Sixers star Allen Iverson, who seemingly has a knack for courting controversy where he goes.
Iverson had an up-and-down season as a player-coach for 3's Company, the low points coming when he unexpectedly sat out the game in his hometown of Philadelphia due to an undisclosed injury, angering fans in the process. That was followed by his mysterious absence at the game in Dallas, for which he earned a suspension from the league.

On Wednesday, he announced that he will not return to the BIG3 for season two, in either capacity as a coach or player, but insisted that his affiliation with the league has not ended. Via TMZ Sports:
"I have informed the @thebig3 that I will not coach this year and they support me in this decision," The Answer said on Wednesday.

"However, do know that this does not end my association or support of the league and I will attend games this season whenever able."
The BIG3 later tweeted their appreciation and best wishes for Iverson along with their announcement that Michael Cooper would be taking over his team's coaching duties.
Season two of the BIG3 will kick off at the Toyota Center in Houston on Friday, June 22 on Fox Sports 1.