As Lamar Odom fights for his life in a Nevada hospital, there's an overwhelming amount of support coming from players and coaches around the league. This kind of outpouring doesn't happen for just any player, but Odom is a special guy who is adored by the majority of his former teammates. A lot of times the player you see on the court isn't exactly the same person off the court. However, Odom's teammates say that his unselfish play on the court is exactly who he is off the hardwood.
Lamar inspired those who followed in his footsteps. His versatile game was cultivated on the streets of New York, where Joakim Noah also grew up. Noah played on the same AAU team that Odom played on in his own high-school days, and Noah, via Sam Smith of Bulls.com, looks up to him as an idol of sorts.
"I was always a big fan of Lamar Odom growing up," Noah said. "He's kind of like a big brother. He played for the same AAU team I played for; great guy. I really wish him nothing but the best. It's really sad what's happening to him. I really hope it all works out for him."
Pau Gasol, one of the most thoughtful players in the NBA, had nothing but glowing things to say about Lamar when also talking to Smith.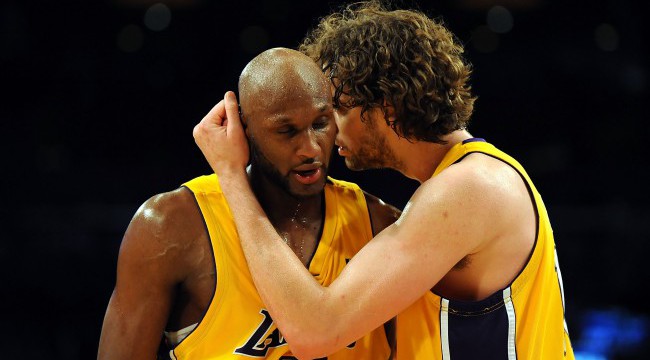 Gasol played with the popular Odom four seasons in Los Angeles and with two championship teams.
"A great teammate," Gasol reiterated. "Full of joy, a guy you want to have in your locker room. He's very unselfish, an incredible guy. I had a lot of memorable moments with him. That's why it's so hard to see him fighting for his life. We had a very special bond. We played off each other a lot. We finished most games or all games together. We're both versatile, unselfish. It was fun to play together. We had incredible respect for each other. We just played so well together and with that team. It's very hard.
Not only is Odom beloved by former teammates, but former coaches have glowing remarks as well. Alvin Gentry coached Odom when he was with the Clippers in 2003.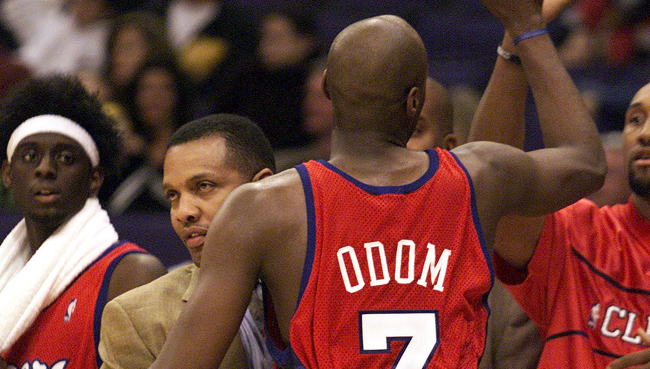 Gentry was fired after the Clippers lackluster season, but as he told Sean Deveney of the Sporting News Lamar took it upon himself to reach out to Gentry because he felt personally responsible.
"He picked up the phone and called me up," Gentry recalled Wednesday at Pelicans training camp. "He said, 'I want to apologize because I feel like I am as responsible as anybody for getting you fired because I didn't play the way I supposed to and I didn't do what I was supposed to.' I been in the league 27 years, and that's happened once, OK? And it was Lamar Odom who did it."
That's remarkable. The fact that Lamar is the only player who has ever called Gentry up to apologize for his performance is astounding. Gentry's termination probably wasn't even Odom's fault, but he reached out anyway.
Odom is beloved by everyone around the league for his magnanimous personality, and these remembrances from Pau, Noah and Genry are prefect reflections of that fact.
(Via Chicago Bulls; Sporting News)