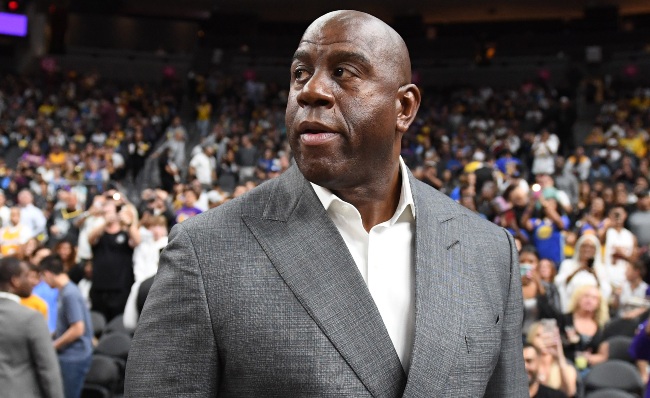 The Los Angeles Lakers and the New Orleans Pelicans are currently in a standoff as the trade deadline approaches on Thursday afternoon. All kinds of information is flying around with regard to what an Anthony Davis trade might look like between the two franchises but, on Monday, Adrian Wojnarowski of ESPN noted that the Lakers "must still overcome significant support within the Pelicans organization to let Thursday's deadline expire with Davis remaining on the roster."
With that as the backdrop, Ramona Shelburne of ESPN echoes that sentiment, suggesting that Los Angeles is "growing increasingly pessimistic" about a deal getting done in the next few days.

Davis reportedly gave the Pelicans a list of teams that he would prefer to be traded to, with the Lakers appearing to occupy the top spot in the pecking order. Still, New Orleans doesn't have to pull the trigger on anything before Thursday, particularly if the organization feels as if it can get comparable offers (from different franchises including the Boston Celtics) when there isn't a firm timetable looming.
At this point, the consensus is that the best offer the Lakers can make isn't exactly an overpowering one and, as a result, the public pressure facing New Orleans is perhaps at the forefront of all buzz in the market. There is plenty of time for things to reverse course but, if the reporting proves to true regarding the Lakers and their perceived pessimism, things will get very interesting when the summer arrives.