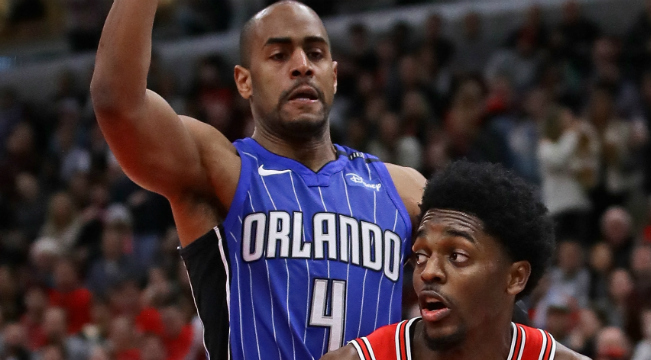 Arron Afflalo got into it with Timberwolves big man Nemanja Bjelica on Tuesday night. Things got chippy between Bjelica and the Orlando Magic's veteran forward, and once Afflalo got fed up with how things were going between the two, he threw a massive right hook. This led to him getting put into a headlock.
Both Afflalo and Bjelica were tossed from the game, which Orlando ended up winning. In the aftermath, Bjelica claimed that he was trying to deescalate the situation by grabbing Afflalo, and the NBA edited footage of the altercation out of its League Pass archives for both teams.
After a few days of mulling things over, the league has decided on a punishment. According to Shams Charania of Yahoo Sports, Afflalo will be suspended for two games due to haymaker.

In a way, it's a little surprising that Afflalo was able to get off with a relatively light punishment seeing as how one angle of the punch shows that he actually made contact. It could have been worse — his forearm caught the back of Bjelica's head and his neck — but making contact on a punch is still a big deal.
When asked about the incident, Afflalo called it unfortunate and said that the next time something like this happens, "I'll try to handle it a little bit better."