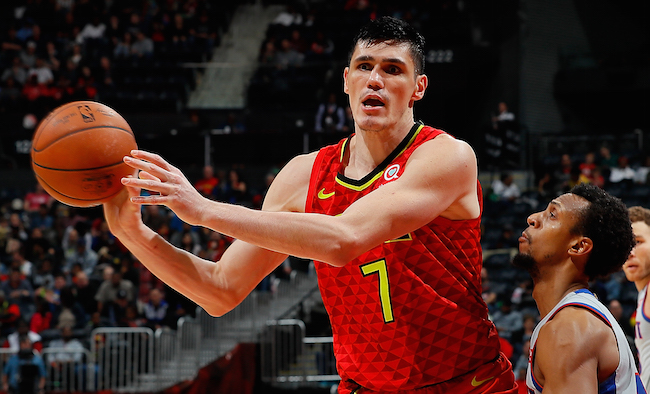 The Atlanta Hawks wanted to be sellers at the NBA trade deadline in early February, but they weren't able to find any suitors willing to part ways with picks or assets in exchange for some of Atlanta's solid veterans.
Part of the reason many teams were unwilling to give up a second round pick for one of the Hawks' vets was the expectation they would simply end up on the free agent market soon enough by way of a buyout. Marco Belinelli was the first to get bought out by the Hawks, landing in Philadelphia, but he won't be the last.
Ersan Ilyasova had made it clear he liked it in Atlanta, but even he appears ready to make his way to a contender. USA Today's Sam Amick reported on Friday afternoon that Ilyasova and the Hawks were nearing a buyout agreement that would make the power forward a hot commodity for some Eastern Conference contenders.

Ilyasova has shot a solid 35.9 percent from three-point range and has an uncanny ability to draw charges, so while he's not a dynamic player on either end of the floor it's understandable why he'd be a desired addition to a contender's bench unit. As Amick notes, the Raptors make a lot of sense considering their lack of veteran frontcourt depth, as do the Bucks with a similar issue.