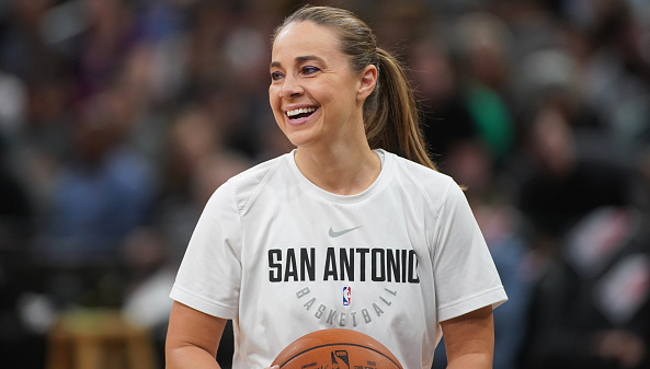 San Antonio Spurs assistant Becky Hammon has already made history. In 2014, the Spurs hired her as a full-time assistant, making her the first woman in NBA history to achieve that coaching rank. During her time with the organization, she's established herself as a savvy basketball mind, while garnering the respect of her peers both within her franchise and around the league.
Many believe she'll go onto become the first woman to land a head coaching job in the NBA, but that ultimate goal could still be a ways down the road.
Most recently, Hammon was in talks with her alma mater, Colorado State, to take over has head coach, which would've made her the first woman to coach a men's Division 1 basketball team in the NCAA. However, a new report on Wednesday from Yahoo's Pat Forde indicated that she'll remain on the Spurs coaching staff for now.
Perhaps Hammon feels a move to college basketball is something of a step back given her goal to coach in the NBA, or perhaps Gregg Popovich is grooming her to one day take over the Spurs when he eventually retires from basketball.
In the meantime, Hammon will remain on the sidelines in the NBA, learning and developing her already impressive skill-set under one of the best coaches of all-time for one of the most successful and well-run franchises in the history of professional sports.