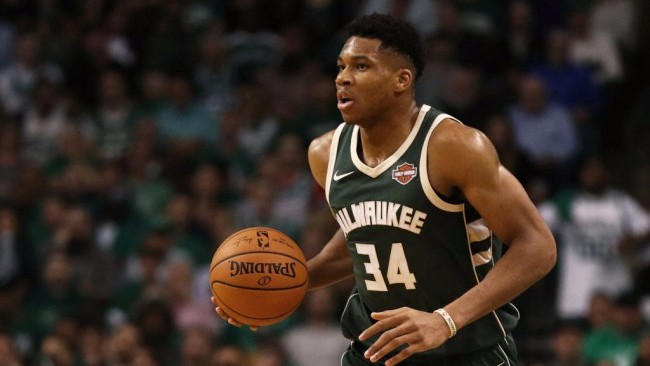 Behind the Boxscore is the NBA recap you need to keep your wits about you. Begun in another century, loping through several websites, we turn up and down the faders on League Pass so that you don't have to. You can scroll down to your favorite team, but you're going to want to try out the album tracks.
Phoenix 117, Sacramento 115
It isn't reasonable to expect you to follow up days' worth of cackling retellings of Phoenix Suns woes with a trip to your (still free!) NBA League Pass production, not with a game against the Kings on the schedule. You shouldn't want to watch this game. If something goes terribly, that's what you have the next day's internet for.
It wasn't worth the miss, it turns out. The game had more cracks than an Einstein family reunion but the very tan Dave Joerger has the Kings smiling and the Suns worked as one should after a six-day (THE SEASON WASN'T A WEEK OLD YET) stretch like that.
Phoenix clearly played harder, and with the team's mix of inexperience and overall dodginess this can often result in overcompensation, especially when someone like Sacto swingman Garrett Temple crosses you over for a three-pointer, prior to your own overstep on the resulting offensive possession. The Suns know what they did, and tried to make up for all of it in one game. Luckily they were playing the Kings.
They do just flop around! It is charming and it only happens when hope hits.
Marquese Chriss needed all six of his fouls to score 19 points, pull in six rebounds and block three shots. Dragan Bender came off the Phoenix bench and did something with his arms, while rookie Josh Jackson took some chances on his way toward 15 points (on 6-8 shooting) and five defensive rebounds in only 23 minutes. Devin Booker, at 22 points, remains the foundation piece.
The quibbles about the makeup of the Suns already ring in your ears, as do the frustrations with so many of these other failing teams. What matters now is that they drive ahead with a spirit, its impetus simple, so as to identify with. If a team plays hard, unless it plays hard out of Detroit, it will be fun to watch.
The Suns already cost themselves a week's worth of their lives and a man's job. It would be fantastic if the effort in March and April reflected this as much as the showing on October 23rd did.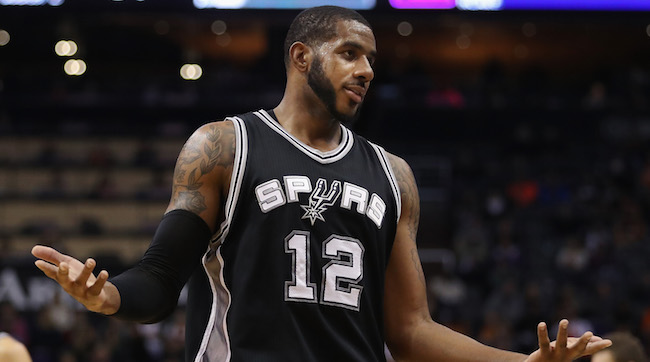 San Antonio 101, Toronto 97
LaMarcus Aldridge, it appears …
… is still trying to shake off whatever the hell happened at dinner between him and Scott Skiles almost a dozen years ago:
LaMarcus Aldridge got a taste of what it's like to be coached by Scott Skiles on Tuesday night when Skiles and Bulls general manager John Paxson took him to dinner downtown.

"Scott Skiles came across as a very focused and determined man," Aldridge said after a solo workout for the Bulls on Wednesday. "At the table, he stared at me for five or 10 minutes and didn't say anything. I was kind of wondering, `Did I do something wrong?'
Nothing on Monday night, it appeared, leading the Spurs with 20 points while enduring the ongoing slapfight with Ibaka (who fouled out). The young Raptors looked good in Jonas Valanciunas' absence, Jakob Poeltl is coming along, but you can't turn 37 three-point shots into 30 points and expect to survive in San Antonio.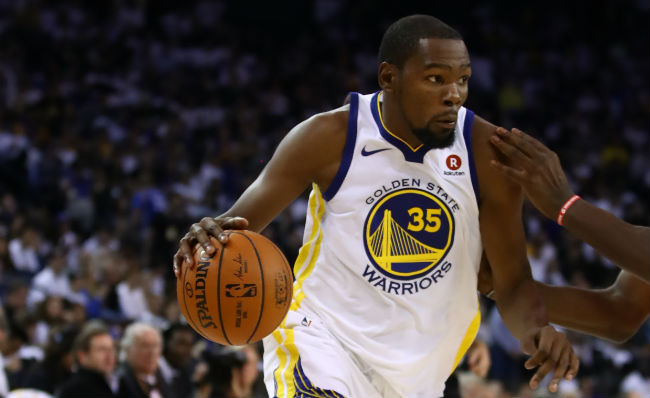 Golden State 133, Dallas 103
Dennis Smith Jr. has yet to fully discover where, exactly, his teammates like to meet the ball upon receiving a pass. I don't think they like some of his passes, sometimes, sports fans.
Steve Kerr had his Warriors rotation out early in the blowout, before it was assured, which was good to see. First half pushing from Shaun Livingston and David West is always a delight to take in, especially before that halftime crackling from the cartilage sets in.
With their respective 4-12 and 5-13 marks from the field, Dirk Nowitzki and Wesley Matthews are now over 30 percent shooting on the short season.
Philadelphia 97, Detroit 86
At one point in this game Andre Drummond tried a behind-the back pass with his team down 18 at home. A few seconds later his team was down 21 at home.
Drummond (14 points, 14 rebounds, four steals) is a center and he doesn't provide the most entertaining watch right now. It takes a lot for me to dislike a center, to be upset with you if you have a "(C)" next to your name. Andre has turned himself into the one "(D)" on C-SPAN that voted against a climate change concern bill. He's the lone mediocre item on the menu with a small, spicy pepper denotation next to it, the one that should be way better than it is. He's Hunan Shrimp.
Ben Simmons' triple-double was everything you'd hope for. He'd extend toward defensive rebounds to startle his Sixers out of a stretch of concern and into a settled possession, but without a sense of bluster in doing so – something that eluded even the greats. Pity, I like bluster. The young man will learn.
He only missed three shots in 11 attempts, turned the ball over four times and added 21 points, 12 rebounds and 10 assists in 33 minutes.
The league (on its website, briefly) made a point to further celebrate the occasion as the first triple-double in the Pistons' new arena, noting that Michael Jordan notched the first triple-double in the team's old arena, the late and much-loved Palace of Auburn Hills, all the way back in the same month the Bojan Bogdanovic was born (April, 1989).
That's a fancy way for the Pistons to avoid saying that Elfrid Payton also dropped a triple-double on them last March. I substituted the date for Bojan's birthday.
Simmons controlled the game for stretches, but when he looks back at parts of Detroit's eventual second half comeback (with Brett Brown and a shiny sweatsuit providing patient narration from across the room) he'll see where he can pounce earlier. He'll see where he can make it so where an "eventual second half comeback," especially against a team like Detroit, doesn't happen. Not after 21-point leads.
(And, because he's a rookie, we're also going to watch as Ben Simmons and his Sixers fail, badly, in their attempts to act the veteran in the third quarters, to act the stalwart with a lead. And those missteps, health provided, should be as entertaining as the emerging conquests.)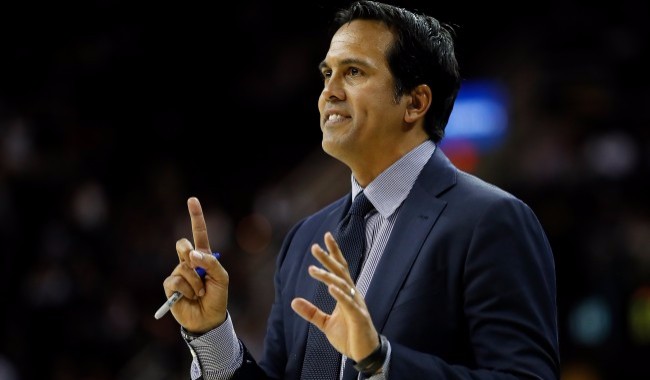 Miami 104, Atlanta 93
It shouldn't come off as disrespectful when I point out that it was fun to watch the Miami Heat outclass its opponents based on talent alone, as opposed to the usual elbow grease and execution approach. That's not a shot at the Dennis Schröder-less Hawks, either, though they do too often confuse Bazemore with achievement.
There will be continued earned focus on Hassan Whiteside's role in all these registered minutes, he sat out this game with a bum knee and the Heat (too often forced to earn their wins with heavy mettle) were still able to blow by the Hawks with their skills and length. For once it was Miami's execution that left them, as the squad blew a 21-point lead before hanging on at home.
The Heat could have used a big center during that drop. We think. We're not sure yet.
Washington 109, Denver 104
This was a fantastic game until the Nuggets put Kenneth Faried in defensively during a clinching fourth quarter possession to seal the contest for Washington.
It's hard not to notice Nikola Jokic full stop, so it isn't a huge stretch to spy the Nugget big man reacting as one does (but most often shouldn't) when a possession goes sour. This has nothing to do with that Scott Brooks interaction, a postgame pickup that allows for me to make a cheap and easy point.
Do take in the guy's response to teammates breaking plays as the year, his first with grand expectations, moves along. Nikola finished with 29 points in this loss, with seven turnovers and nine boards, along with five assists. Cool quick pin-downs for Paul Millsap, 17 and eight rebounds in 30 minutes for the new Nugget, but Washington genuinely has a chemistry that can only be explained away by their familiarity, and fear of that terrible, terrible bench.
When Jodie Meeks hit his one three-pointer (after six misses) in the fourth quarter, I thought the other Wizards were going to ask him to give out some signed shoes.


Memphis 98, Houston 90
The first glance might be the set we're stuck in, only time and actual research can prove us wrong: Houston looks capped out with Chris Paul on the sidelines.
Memphis also played as you'd expect, navigating to-the-line tricks and some obvious annoyances (two clutch baskets from Mike Conley on a 3-10 shooting night, Mario Chalmers baited James Harden into a fight) and earning that win.
It was a terrible night for what I can assuredly guess was someone's picks to click: Ryan Anderson (2-7 shooting) could not find space against the Grizzlies, while Trevor Ariza (ohfer five from the floor) even failed in his attempts to go at Chandler Parsons. Trevor hasn't tried to isolate off the dribble since Larry Brown was yanking him in and out of the Knicks rotation, yet Parsons was staying in front of him, nothing really worked in this.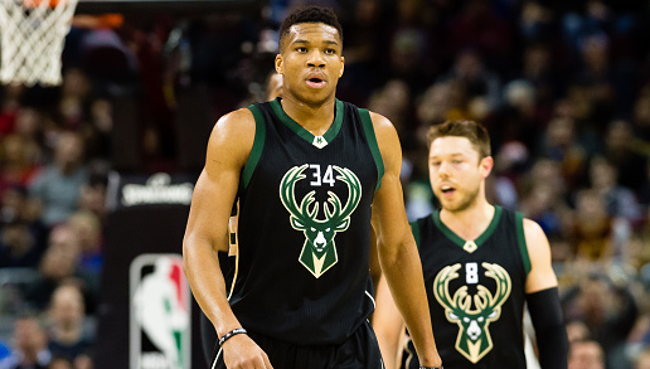 Milwaukee 103, Charlotte 94
There wasn't much of emerging note in Milwaukee's latest win, its third in four 2017-18 tries, beyond the reminder that we need to watch this man as much as possible: Giannis Antetokounmpo, at 32 points and 14 rebounds, is dragging this team around. He's in practice right now, in a rhythm the rest of the NBA hasn't quite caught up with.
He's also getting just enough help to beat the Hornets while in Milwaukee. Khris Middleton hit the game-winner off a Giannis decision (one of Freak's six assists with six turnovers), Tony Snell is making decisions (not good ones, just decisions – a step up), while the team's rotation is replete with minutes soppers.
It still takes Antetokounmpo to leave Marvin Williams in the spin cycle, just a tap before Giannis slithers in a roller between Dwight Howard and Frank Kaminsky – this is some no-joke scoring from the All-Star. He still has to be the one that draws the attention, knotting up even the most Steve Clifford-y of defenses. He's earned our eyes, and someday more.
October, though. It's early. Let's let baseball cleat around a bit more before digging too deeply into things.