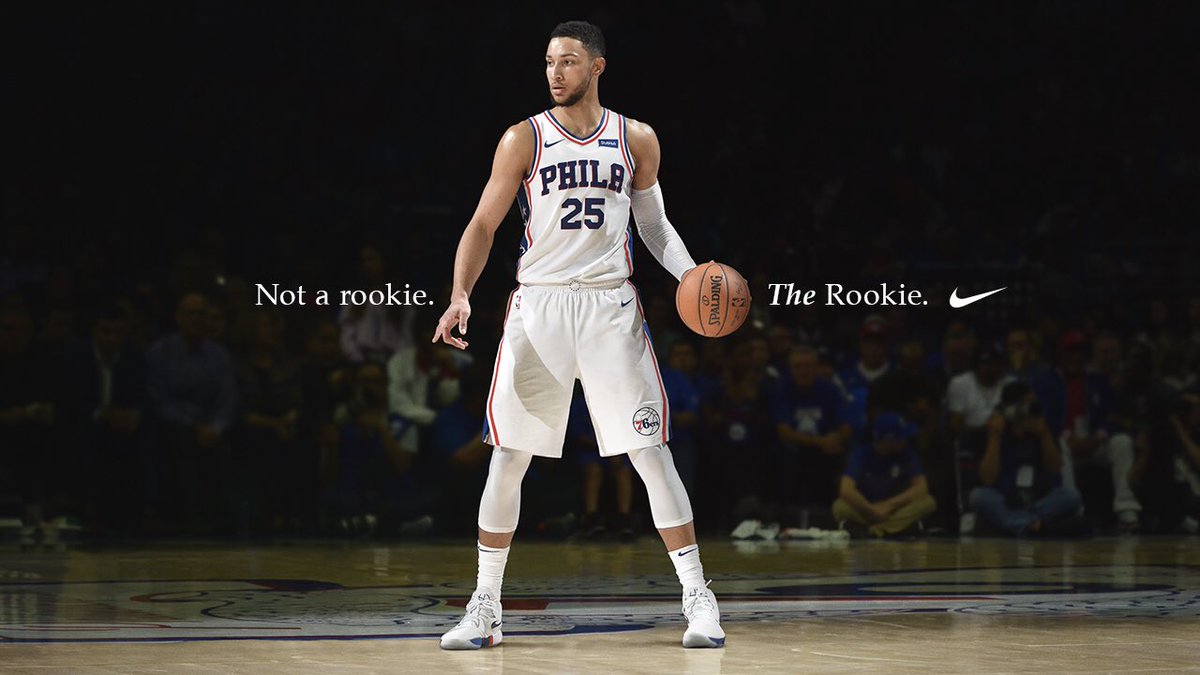 The hottest debate of the 2017-18 NBA season was over who should win the Rookie of the Year award between Ben Simmons and Donovan Mitchell.
Both guards starred on teams that reached the second round of the playoffs, with each playing a major role in that success. Simmons averaged 15.8 points, 8.1 rebounds, and 8.2 assists per game for the Sixers, while Mitchell averaged 20.5 points, 3.7 rebounds, and 3.7 assists per game for the Jazz. They were both phenomenal seasons and in most years they would have won going away, but they happened to put together those seasons in the same year.
As the season winded down, both players stated their case for the award. Simmons simply said he felt he didn't really have any competition for it, which led to Mitchell responding by questioning Simmons' rookie status given that he had, in essence, a redshirt year in 2016-17. That "Rookie?" campaign became a whole thing for Mitchell and adidas, and on Monday night, when Simmons took home the award, Nike and the 76ers were quick to fire back with some not so subtle subtweets of that whole campaign.

The van picture was in reference to the vehicle Mitchell pulled up in on Monday, which featured the adidas "Rookie?" font on the side.

The Sixers Twitter account wasn't done there, as they even slid another, actually subtle jab at the Jazz with this tweet noting that writers "took note" of Simmons' season (Utah's official tag line all season has been "Take Note," for those that don't follow the Jazz on Twitter).
Everyone knew Nike and the Sixers would have something to say on Monday night if Simmons won, and neither held back with having a little fun with how Mitchell campaigned against Simmons. Still, the most important thing is that the NBA has two great, young stars that will be around for a long time — and might be budding rivals at that.