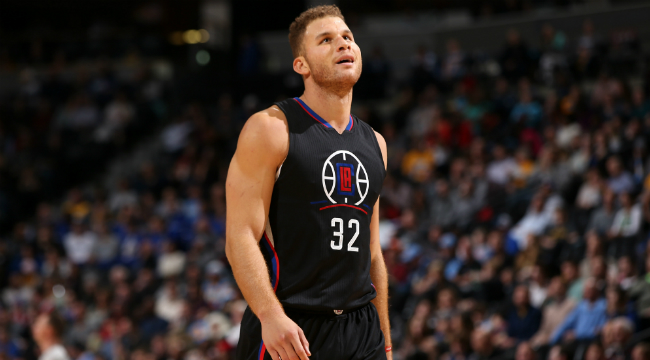 On Tuesday, the basketball world learned that Blake Griffin broke his hand punching the Los Angeles Clippers' equipment manager, Matias Testi (well, you didn't necessarily know his name already, but now you do). The question on everyone's mind still remained, however: Why did Blake punch Testi?
We may not know specifically what they were arguing about, but the Los Angeles Times has provided a window into what kind of relationship Testi had with Griffin (and DeAndre Jordan, as well), which might be another piece in the puzzle. After describing a scene of Jordan messing with Testi by demanding he fetch some lotion, Ben Bolch explains:
To the uninitiated it might have resembled a mild hazing ritual, but there was always a playful undercurrent between Testi, Jordan and teammate Blake Griffin. Their relationship felt like something out of the buddy comedy "Entourage," with Testi playing the role of the relative nobody along for the ride with his celebrity friends during dinners and other outings.

That friendship unraveled Saturday when Griffin repeatedly punched Testi during an altercation at a Toronto restaurant…
Apparently, the fight was a classic "Let's take this outside" moment after the two got testy inside the restaurant. They went outside together and came to blows soon after. Testi is still employed by the team, but his future is uncertain (and could contain a lawsuit, though no criminal charges have been filed). Griffin has issued an apology on Twitter.
That "resolution" that Griffin is referring to could be a possible suspension. The league and the Clippers are both investigating the details of the incident, but suspending a player who's already injured is a tricky proposition. Maybe it's just us, but it seems a little strange to wait for a player to come back from an injury sustained in a fight like this, only to suspend him and keep him out longer. Our bet is that it ends with a fine and a public condemnation, but anything can happen.
Now Watch: How The NBA And Its Players Give Back In a Big Way