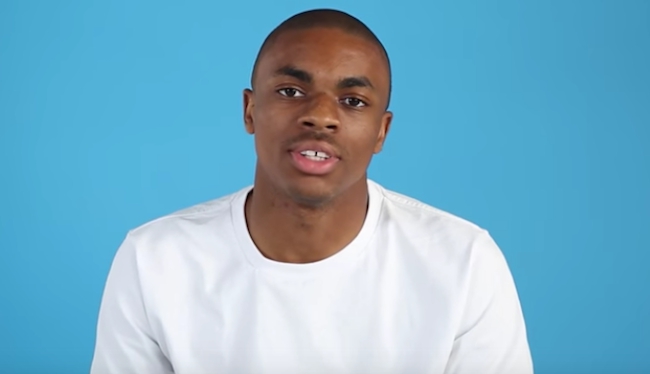 The Los Angeles Clippers traded away their centerpiece on Monday evening, shipping Blake Griffin and a few other players to the Detroit Pistons for Tobias Harris, Avery Bradley, Boban Marjanovic, and a first and second-round draft pick. It's a move that has everyone in the basketball world, even Griffin himself, reeling from how fast everything went down from start to finish.
Among those who had an unforgettable reaction to this was one of the most entertaining Clippers fans on the internet, Vince Staples. He's known for enjoying Los Angeles' "other" team and (well, kind of), but especially for being a big Griffin fan, so Staples was pretty upset with how everything went down.
Staples seemed like he, ostensibly like many Clippers fans, was most upset with Doc Rivers for the move. While Rivers gave up his front office spot and is just coaching the team, he is still involved in personnel decisions. This means Staples wants to see him leave town.
https://twitter.com/vincestaples/status/958123332485890048
At the end of his mini-Twitter rant on the Clippers, Staples decided to pay homage to a former Clipper.
Most of what Staples tweeted is probably a sentiment shared by Clippers fans. Well, except for the Chris Kaman thing, but that's more because there is a long list of ex-Clippers players who did not die for this.