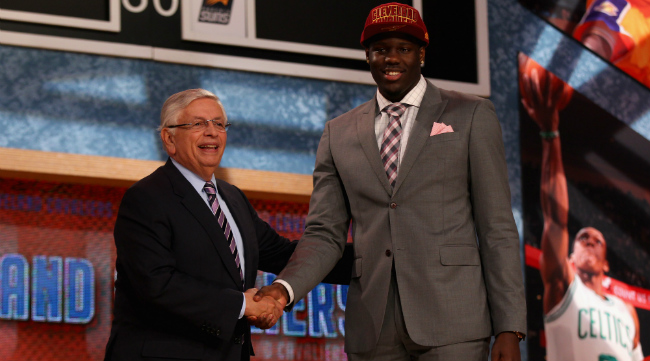 Anthony Bennett is only 24, but his basketball career has taken enough twists and turns to last a lifetime. Bennett is arguably the worst No. 1 overall pick in NBA history, as he was taken at the top of the 2013 NBA Draft by the Cleveland Cavaliers. Since then, he has played for eight teams, including a handful of D-League/G League teams.
The latest of those squads is the Northern Arizona Suns, Phoenix's G League side. But that changed on Thursday, when Bennet became a member of the Boston Celtics.
Ok, that's a stretch. The Celtics didn't acquire Bennett, but rather, their G League affiliate, the Maine Red Claws did.

Bennett has actually been a solid player for Northern Arizona this season, averaging 11.7 points and 5.6 rebounds a night. While that's not the kind of crazy production that you'd expect out of a former No. 1 overall pick in the G League, it's a positive step forward for Bennett, who is still young enough that he can make an impact in the NBA if a few things break right.
Of course, hoops fans have been waiting nearly five years for Bennett to show why Cleveland took him off of the draft in 2013. He's still young, so maybe this will be the place where he can start to remove the label of "bust" to whatever extent he can at this point.