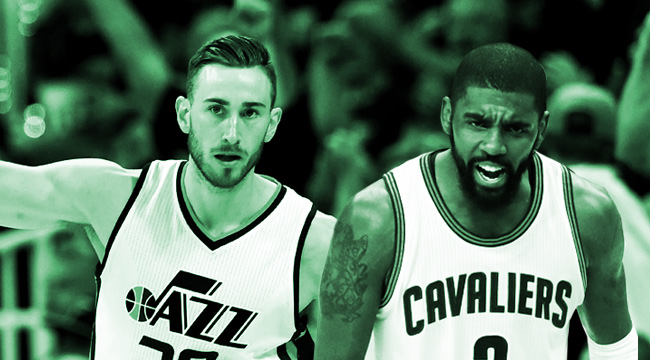 With under 12 hours to spare before the deadline to get a deal done, the Celtics and Cavaliers came to a final agreement on the original trade structure that sent Kyrie Irving to Boston and Isaiah Thomas, Jae Crowder, Ante Zizic, and Brooklyn's 2018 unprotected first round pick to Cleveland. In the end, after eight days of posturing and back-and-forth regarding Thomas' hip injury and whether the Cavs should get more, the two sides agreed that Cleveland should get an additional second rounder (2020 Miami) to complete the trade.
Now that the deal is actually done, we can turn full attention to how the new pieces will fit with their new teams. In Cleveland, Crowder's addition figures to be a boost for the bench unit, but the big question is Thomas' health and when he can get on the court. Coming off of a career-year, even if completely healthy, it would have been understandable to expect some regression from 2016-17 to 2017-18 for Thomas. With the hip injury, there's even more concern that a step back could be coming after a monstrous offensive season. That's not to say he won't be good, but he just probably won't be a legitimate MVP candidate again, as he was last season.
With so much dependent on his health, it's hard to truly project what the Cavs' will be. They have LeBron James and Kevin Love still, so, somewhere near the top of the East remains their domain, but Thomas' health will dictate whether they remain the biggest threat to the Warriors.
As for the Celtics, they come into the 2017-18 season with a dramatically different looking core than the one that saw them win 53 games a year ago and earn the top seed in the Eastern Conference. Five of their top eight scorers from a year ago — including three of the top four — are now gone as Thomas, Crowder, Avery Bradley, Amir Johnson, and Kelly Olynyk all left Boston this summer in either trades or free agency. Normally, that kind of loss would be reason for significant concern, but the Celtics managed to bring in two legitimate stars in Irving and Gordon Hayward to make for a very interesting trio alongside center Al Horford.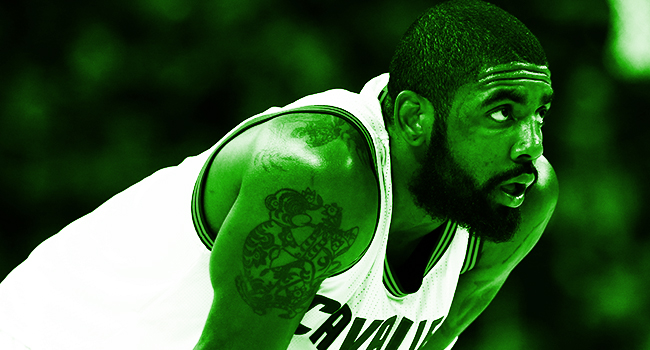 The Celtics, to their credit, took a swing at making improvements to a roster that had, in all likelihood, peaked last season. As mentioned, Thomas had a career year that would have been almost impossible to replicate, while Bradley and Crowder likewise posted their best and most efficient offensive seasons of their careers. The team outperformed its Pythagorean win expectation (the expected wins based off the team's point differential) by four games en route to the top seed, but found itself overmatched in the postseason.
So, this offseason Danny Ainge took the chance to make sweeping changes to the roster, while also keeping young players they hope can become foundational pieces. The question is whether they made themselves better than the team that made the Eastern Conference Finals a year ago. For the long-term, that will be a matter of Jayson Tatum vs. Markelle Fultz (fairly or unfairly to Tatum) and whether Irving re-signs in 2019. If not, the result of that Brooklyn 2018 pick could potentially haunt them.
However, this is a discussion of the short-term and the 2017-18 Celtics and how they will fare compared to last year's top seed. The short answer is that they'll likely be a worse regular season team and, health pending, a more formidable threat in the playoffs. There are a couple key reasons to expect Boston to struggle to match their 53-win pace this year, even if the bottom of the East is horrendous.
First, they have to incorporate so many new players into the rotation and build chemistry in a short amount of time. Kyrie Irving will arrive in Boston for training camp and take over a team that not only features players that have never played with him, but who have, for the most part, never played with each other. Of the significant rotational pieces on the 2017-18 Celtics, only four played more than 15 minutes per game in Boston last season. Gone are the five players mentioned above, as is Jonas Jerebko, which means they are replacing six players in their 10-man rotation.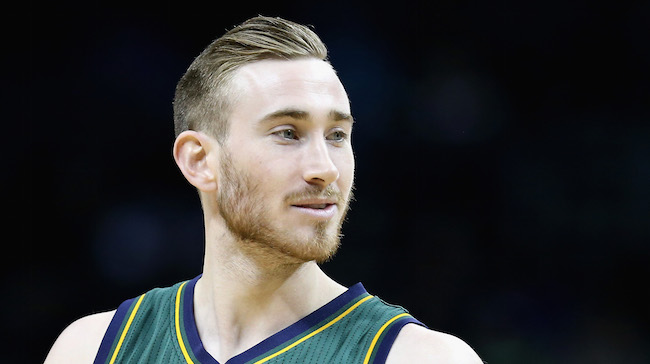 Even with stars like Irving and Hayward coming in, there will likely be some growing pains early on, as we've seen so many times in the past when new star-studded teams get on the floor. So, while the team may eventually get to a better place, it wouldn't be surprising if they came out of the gates a little slow.
This team also isn't as deep as last year's squad. Even if you consider the addition of Irving to be an upgrade over Thomas, Boston still lost the steady hand of Avery Bradley, who became a strong catch-and-shoot three-point threat last year to go along with his exceptional defense. Terry Rozier is the heir apparent to take over that role, but it remains to be seen how he handles an increased work load and if he can consistently shoot better than he did a year ago. On the wing, Gordon Hayward is a major upgrade and Marcus Smart remains, but around them, there will be a heavy reliance on young players like Jaylen Brown and Jayson Tatum.
In the front court, it gets especially thin. Smart can play some four, but they otherwise are three-deep with Horford, Marcus Morris, and Aron Baynes before you get to serious unknowns. Semi Ojeleye and Guerschon Yabusele will likely have to play as rookies and, like with Tatum and to a lesser extent Brown, relying on young players is usually not the desired recipe for sustained, consistent success. The Celtics still feel like a 50-win team, but with Vegas setting their Boston projection at 56.5 games, it seems like a tall order for a team that lost key veteran pieces that gave them one of the league's deepest units last season.

With all that said, this is a team that is now built for the postseason. No, they don't go 10 or 11 deep like last year, but they have a strong 8-man rotation, which is what you need for the postseason. Stars are supposed to log extra minutes in the playoffs and the bench units get relied on less and less. The trio of Irving, Hayward, and Horford have the potential to be a dominant offensive force. While the Celtics' defense will likely slide a bit, having a competent offense that has multiple players that can initiate will be a major difference from last year's team that was almost wholly reliant on Thomas as a creator.
In the postseason, teams focused on Thomas and begged others to beat them. While Horford, Smart, and even Rozier had out of body experiences as three-point shooters, it still wasn't enough to get past the big bad Cavs in the conference finals. Irving and Hayward both have the ability to create off the dribble, both for themselves and others, and Horford becoming a true third option makes him a significantly more dangerous player, as he's one of the best pick-and-pop shooters in the league.
When they need offense, a lineup of Irving, Smart, Hayward, Morris, and Horford can be thrown out to give them plenty of spacing and shooting options around Irving and a more than capable secondary creator on the ball in Hayward. Smart, Hayward, and Horford are also quality defenders with Smart being versatile enough to give them matchup options to try and hide Morris or Irving, depending on the opponent.
The 2016-17 Boston Celtics were a team of really excellent role players led by a fearless general in Isaiah Thomas. They played incredibly hard, night in and night out, which is sometimes enough to steal some games in the regular season. However, once playoff time came around and they no longer were out-hustling their opponents because everyone turns up the intensity in the postseason, some of that magic wore off. The front office recognized that last year's group, while a tremendous unit, was an overachieving bunch.
They took a swing this offseason and the 2017-18 team loses a lot those competitors that gave the Celtics their identity and chemistry last season. However, what they lost in depth and grit, they hope to make up with their top-level talent. As we've seen time and again in seven game series, talent tends to win out. Boston's hoping they've pulled together enough to get over the hump and back to the Finals next June.