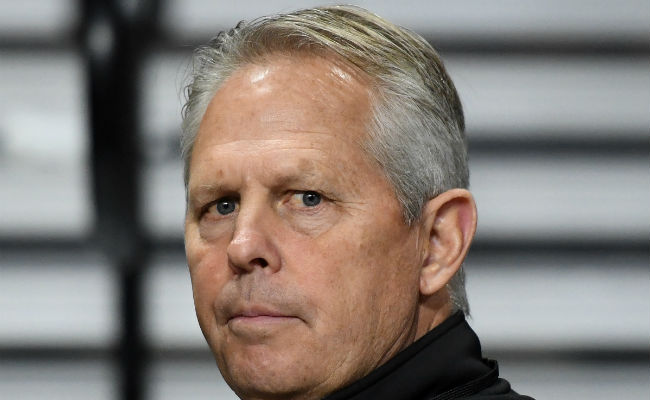 Despite the majority of focus being on the top of the 2018 NBA Draft, the Boston Celtics continue to lurk with a war chest of assets. Danny Ainge is, of course, quite active in trade discussions historically and the Celtics have been linked to pursuits of a top-five pick along the way. Some of that buzz surrounds a potential desire to take a particular prospect in Texas big man Mo Bamba but, on Thursday morning, Adam Himmelsbach of the Boston Globe reported that the mostly likely scenario in Boston may be to "stand pat" in the current position of No. 27 overall.
There could be a number of quality options available for the Celtics at No. 27 and the Celtics don't necessarily have the urgency to make a big swing right given a roster flowing with young talent. With that in mind, the report notes a "growing belief" that the team will simply stay where it is and even offers a tidbit that the Celtics could center on Duke guard Grayson Allen if he is available when Boston is on the clock.
More so than any non-lottery team, the Celtics have the most direct path to a trade package that could entice the Hawks, Grizzlies, Mavericks, Magic and others to trade all the way down the board. Boston may not be willing to include Jaylen Brown in any offer but, even if they passed on that particular avenue, the Celtics own future draft capital from the Grizzlies and Kings that would be quite appetizing to a rebuild-focused team and Ainge can simply unload his assets for one "home run" attempt at any time.
Buzz surrounding the Celtics and the pursuit of high-end current players like Kawhi Leonard will likely persist and Boston can make a big-time play at the top of the draft if they so desire. In the end, though, it might be a relatively quiet night for "trader Danny" on June 21.