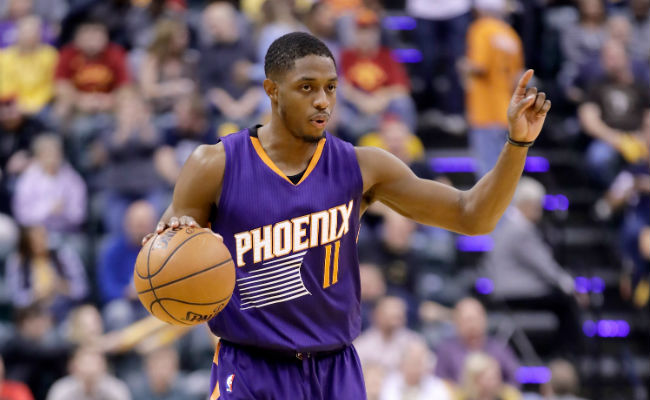 The Phoenix Suns got some terrible offseason news on Tuesday when Brandon Knight suffered a torn ACL in his left knee while playing basketball at his home in Florida last week.
The Suns released an official report with more details on Knight's injury and the expectation that he will miss the entire season.
Phoenix Suns guard Brandon Knight has sustained a torn ACL in his left knee and will undergo surgery, it was determined following an examination with Head Team Physician Dr. Tom Carter. The injury occurred last week while Knight was playing in his native South Florida. A timetable for his return will be determined at a later date, though he is expected to miss the 2017-18 season.
There's always one major injury in the offseason that sets a team back out of nowhere. This season, it looks like the Suns are the unfortunate team. And it's an injury that could throw a significant wrench into their offseason plans. Though they haven't been nearly as active as some teams, there was significant talk in the rumor mill that the Suns were in the market to trade Eric Bledsoe, perhaps even in a deal that could net them Kyrie Irving.
Without Knight, though, Bledsoe might not be as expendable as a guard as the team once thought. And it would probably take quite a bit to get Irving from the Cavs anyway, so the Suns may stay put with Bledsoe and Josh Jackson and hope Knight recovers soon enough.