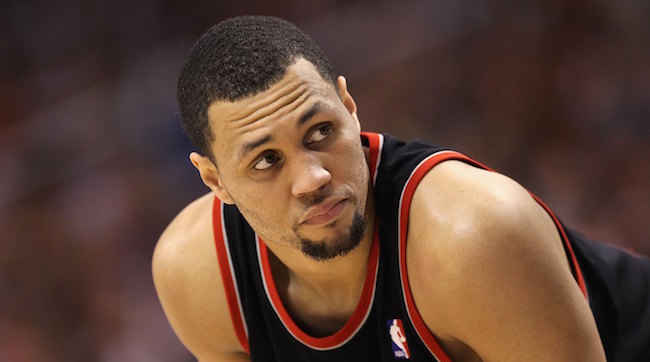 Former Blazers star Brandon Roy was shot in the leg in the Los Angeles area over the weekend, but is expected to make a full recovery as more details emerge about the incident. According to USA Today's Sam Amick, a person that was there said Roy was outside at his grandmother's house when someone opened fire.
Roy was hit in the leg as he shielded children that were there from the gunfire.
The former Blazers star and current high school coach was initially treated in a Southern California hospital, but has since returned home to Washington state where he will complete his recovery, according to King5 TV in Seattle. The Portland Trail Blazers, the team with which Roy starred in his NBA career before it was cut short due to knee injuries, released a statement early Wednesday morning about the incident.

"Like many others, we're just learning of the injury suffered by former Trail Blazers player Brandon Roy in a shooting over the weekend in California. According to those reports, Brandon was wounded as a bystander, but is expected to recover. Our thoughts and prayers are with Brandon and his family during this time."
If the eyewitness account of the incident is correct, Roy made a heroic sacrifice to shield children from possible harm. Roy's playing career may have been cut short due to injury, but he's emerged as one of the nation's best high school coaches, earning Naismith Coach of the Year honors for his work at Nathan Hale High School.
Luckily, it seems as though this shooting won't cut short his promising coaching career and he will be able to make a full recovery.