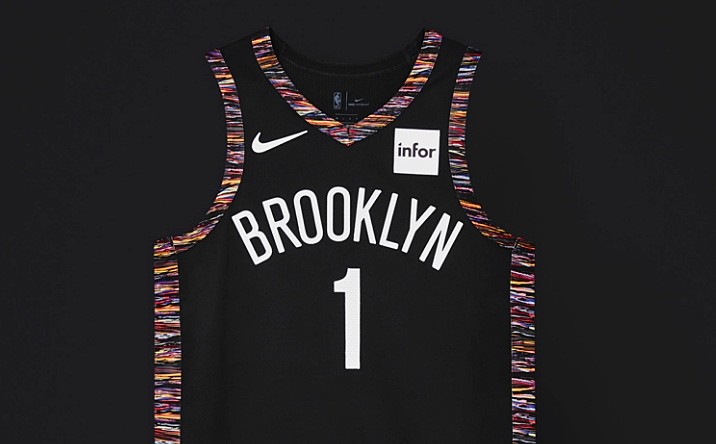 Much of the buzz on Thursday in the NBA was Minnesota unveiling their highly-anticipated Prince-themed City edition uniforms, complete with a media event at Paisley Park.
While the Wolves' Purple Reign unis are immediately among the best in the league, they weren't the only team to pay homage to a legendary musician with their alternate look this year. The Brooklyn Nets also unveiled their City Edition uniforms, which are inspired by the Notorious B.I.G., with the "Brooklyn Camo" striping on the sides — think, Coogi print without it actually being Coogi — representing the cultural diversity of the borough as a home to people of all different races, religions, and ethnicities.
It's not as in your face as the Timberwolves new purple look, but the subtlety works in this instance, especially contrasting the black and white look the Nets typically rock. They don't need a ton of color to pop, so the piping on the sides being this colorful really stands out and tells a great story in the process.
The uniforms will hit the Nets' team store at midnight Eastern on Nov. 9 — when all of the City Edition uniforms will be available online for each team — and will surely be a hot commodity in Brooklyn.