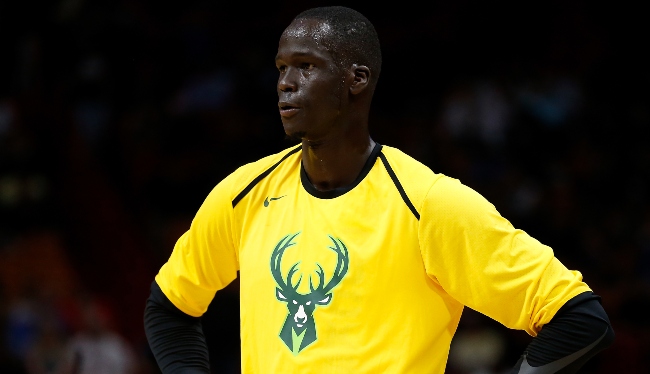 Raise your hand if you expected the Detroit Pistons to be the most active squad in the final few days leading up to the NBA trade deadline. The team had already agreed to one trade on Tuesday night, sending sharpshooting wing Reggie Bullock to the Los Angeles Lakers for a second-round pick and rookie forward Svi Mykhailiuk. Now, Detroit has decided to get back on the board on Wednesday morning.
According to a report by Adrian Wojnarowski of ESPN, the Pistons will send fourth-year wing Stanley Johnson to the Milwaukee Bucks. In exchange, Detroit will receive third-year big man Thon Maker.
It's been public knowledge for a while that Maker has wanted Milwaukee to trade him to a place where he can get more playing time. Detroit is a place where he can theoretically do that, as the Pistons could use some frontcourt depth behind the duo of Blake Griffin and Andre Drummond. Plus, as Tim Bontemps of ESPN points out, he'll be reunited with a coach with whom he's familiar.
As for Johnson, he's been relegated to a role off of Detroit's bench, going from 50 starts and 27.4 minutes per game last season to seven starts and 20 minutes a night this year. Heading to Milwaukee gives him a fresh start on a contending team, and perhaps he'll be able to establish a role in relief of guys like Malcolm Brogdon and Khris Middleton.
It's hardly a monumental deal, but this is an example of a trade in which two young guys who really could benefit from hitting the reset button and going somewhere new. Both are talented, and if all goes right, hopefully this deal will breathe new life into a pair of players who can contribute to their new squads.