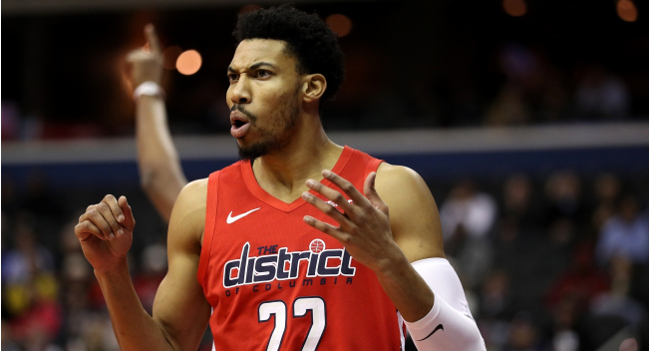 There's been so much anticipation and speculation in the days leading up to Thursday's trade deadline, much of it revolving around whether the Lakers will be able to convince the Pelicans to part with Anthony Davis after New Orleans has thus far expressed reluctance to make a deal, despite a loaded trade package from Los Angeles.
But there's also the issue of Mike Conley and Marc Gasol, who are both reportedly on their way out of Memphis as the Grizzlies look to rebuild amid a horrid first half of the season.
Still, there's plenty of secondary and tertiary trade action to keep an eye on, and prior to tip off of Wednesday night's slate of games, word came down the wire of a trade between the Chicago Bulls and Washington Wizards involving Jabari Parker, Bobby Portis, and Otto Porter.

Parker, a Chicago native, didn't quite get off on the right foot when he joined the Bulls last summer, after making cynical comments about his own philosophy toward defense and how players are rewarded – or rather not, in his estimation – for their efforts on that end of the floor.
His play hasn't exactly lived up to expectations, either. Fortunately, the Bulls played it safe last summer by signing him to a one-year deal, which effectively will offer the Wizards even further cap relief after his contract expires at the end of the season.
Washington, for their part, are preparing for a possible rebuild following news of John Wall's Achilles injury and the lengthy rehabilitation process subsequent to his pending surgery. Porter, meanwhile, is owed just under $56 million for the next two seasons after this before he can become an unrestricted free agent in 2021.