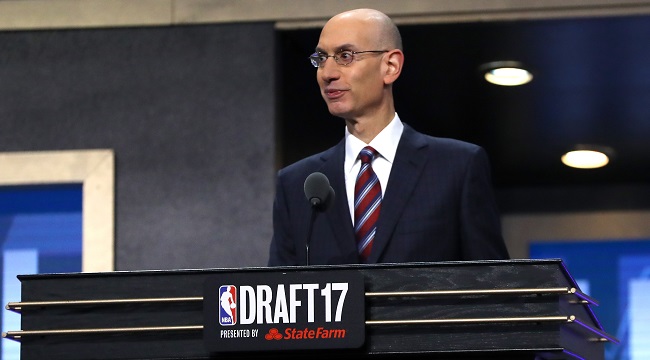 The 2019 NBA Draft might seem far away but the elite prospects in the 2018 college class have already become household names in basketball circles. One such prospect is rising high school senior swingman Cam Reddish, and on Friday evening, he declared his commitment to join Mike Krzyzewski and the Duke Blue Devils at the college level.
Reddish has been in the news of late for his apparent relationship with LeBron James, as the best player on the planet was recently captured on video (along with Rich Paul) after a meal with the talented prospect. Before that jump in popularity (courtesy of TMZ), the 6'8, 195-pound wing was already a consensus top-five college recruit, and perhaps by extension, Reddish has widely been seen as a top-five prospect for the 2019 draft.
At the moment, Reddish's chief appeal comes in the form of a tantalizing package of athleticism, length and skill. There are questions, though, about his motor and consistency which could limit his overall upside. With that said, few question what Reddish could become if he puts his considerable talent to maximum use, and his package of skills looks to play beautifully with the way the current NBA places a premium on strong play from the wing.
Just two weeks after adding potential 2018 No. 1 overall pick Marvin Bagley III for this coming season, Duke picked up another uber-elite prospect, and there will be a lot of eyes on Durham for the next two seasons as a result.