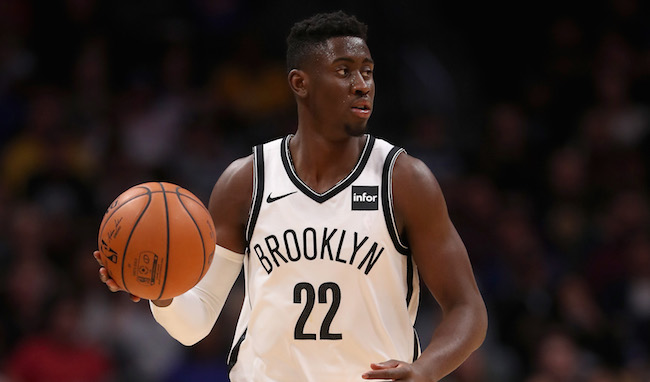 Caris LeVert appeared headed to a breakout season this year with the Brooklyn Nets, as the third year forward entered Monday night's game against the Timberwolves averaging 19 points, 4.2 rebounds, and 3.7 assists per game.
LeVert was the Nets leading scorer and seemed like the brightest spot of the season for Brooklyn, as they continue their rebuild and evaluate their talent to see who they can build around as they add more pieces and assets. The Michigan product appears to be that caliber of player, but on Monday in Minnesota he went down with a gruesome right leg injury.
LeVert had to be carted off of the floor as his teammates and Wolves players huddled around to offer prayers for LeVert in what will undoubtedly be a lengthy recovery process. They were joined by players from around the league that either saw the injury live or found out about it as news spread across social media of the scary nature of his injury.
Jeremy Lin played with LeVert in Brooklyn last season and cited the young forward's work ethic and sent him best wishes in recovering from the injury — something Lin knows about after a season-ending knee injury a year ago.

Others followed suit, including stars like Chris Paul, Kevin Love, and Dwyane Wade who offered their thoughts and prayers to LeVert.
https://twitter.com/QuincyAcy/status/1062171848123826179