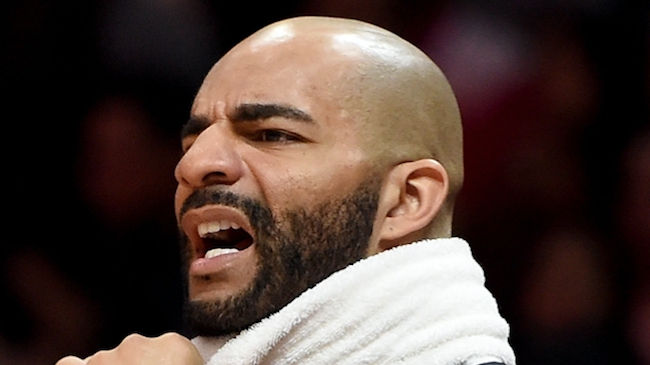 You may or may not have noticed, but Carlos Boozer did not play in the NBA last season. No, he wasn't one of those guys who went off to China à la Stephon Marbury. After a season with the Lakers that Boozer referred to as a "tough year," he decided to take a season off to spend time with family and relax. However, now he's planning an NBA comeback, and he's hoping he can find a team willing to take him.
Boozer says he's been working out five to six days a week and says that the year away from the NBA has done his body good. With a year to rest and avoid the grind of the NBA season, he thinks he can still contribute to a team. In particular, Boozer is hoping to grab a bench spot on a contending team in a mentoring role. "I really like the opportunity of having a role on a team where I can give back on the knowledge that I've gained through the years," he told The Vertical's Adrian Wojnarowski.
While Boozer may be hoping to return to the NBA, it's not a given. He's 34 now, and his best days are behind him. He can probably still contribute to some degree, but will an NBA team give him a chance? Has his year off allowed the league to forget about him? He may be able to get a mentorship role, but perhaps not on a contending team. If he really is in shape, and looks like he can help a team out, somebody will give Boozer a home.
(Via The Vertical)