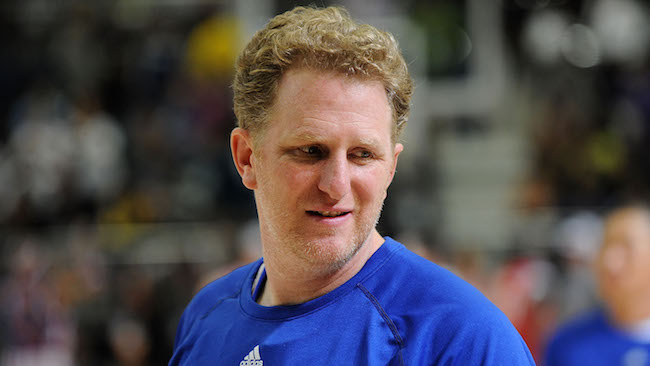 The Cavaliers avoided being swept in the NBA Finals by showing life back home in Cleveland in a tight Game 3 loss and a blowout Game 4 win over the Warriors to force a Game 5 back in Oakland on Monday night. After watching the first two games, it was understandable that many felt a sweep was not just possible, but probable.
Cleveland fans weren't trying to let anyone ruin their optimism, though, so when Michael Rapaport came barreling into Quicken Loans Arena on Wednesday night with a broom to antagonize Cleveland fans, the Cavs faithful weren't pleased.
Cleveland fans on Twitter began feuding with Rapaport, who posted a number of strange videos directed at Cavs fans.

For whatever reason, the battle between Rapaport and Cavs fans continued over the weekend and eventually got weirder and more personal. Fans went in and changed Rapaport's Wikipedia page entry, as happens, and Rapaport jokingly pled with them to stop doing that.
However, things went to a much stranger place later, as Rapaport posted a really weird GIF of him brushing his teeth in the shower.

Rapaport was accused of tweeting and deleting a picture of one fan's children as their feud got very personal and Rapaport's podcast cohort was allegedly calling for the fan's house to be egged.
The whole thing is very bizarre and stupid, and hopefully Phoebe from Friends' former boyfriend will just call it quits on trolling Cavs fans for awhile because this one really got out of hand.
(h/t WZZM 13)