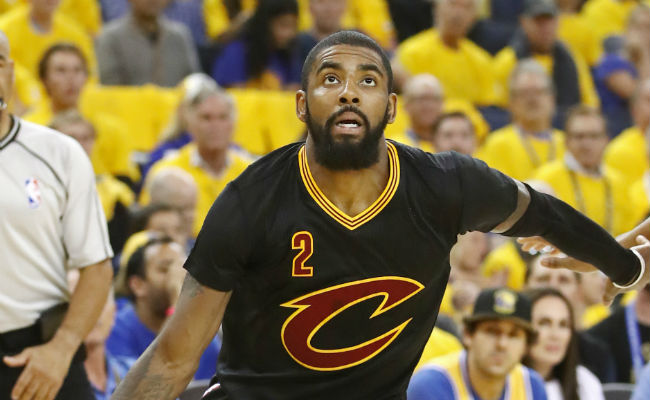 We've slipped into August and Kyrie Irving still remains on the Cleveland Cavaliers roster. LeBron James might still be sending cryptic tweets and Instagram videos, but some are starting to wonder: can the Cavs keep this thing together after all?
According to Ric Bucher at Bleacher Report, the Cavaliers themselves are still holding out hope that things can be rectified with Kyrie Irving and a trade doesn't need to happen.
"What Kyrie does is a perfect fit for us," says one team source. "That's why we want to smooth this out if we can."
That does make sense: why trade away Kyrie Irving just to find another player who plays exactly like Kyrie Irving? But it's all easier said than done, as Kyrie was the player who asked for a trade in the first place. Quelling the concerns Irving has about the direction of the team and playing second fiddle to LeBron James isn't exactly an easy task.
One other interesting note from the Bucher piece is the ego of Dan Gilbert, who clearly wants to come out a winner in all this despite the very real chance that he could own a team without Irving or James on it come this time next year.
"You can be sure Dan wants to win the press conference with whatever trade he makes," says one former member of the Cavs organization. "Dan always wants to win the press conference."
Perception is important, but it seems incredibly unlikely that the Cavs can actually come out ahead here. I wouldn't be optimistic about Kyrie staying or the Cavs winning the trade right now.