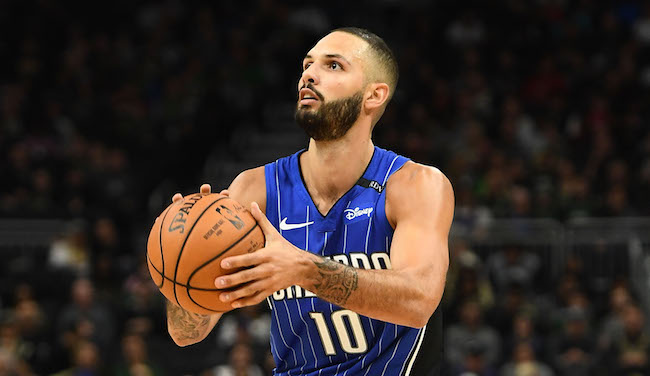 The Cleveland Cavaliers held a 100-95 lead with 30 seconds to play in Orlando, which for most teams would result in a win, but these are the Cavs and even against a not good Magic team, they found a way to give away the game.
After an Aaron Gordon jumper cut the lead to three with just under 24 seconds to play (meaning Orlando had to foul), a Cedi Osman pass got stolen by D.J. Augustin, who got fouled and made both free throws to cut the Cleveland lead to one with 18.7 seconds to play. Once again, the Cavs just had to get the ball in and accept a foul to have free throws to make it a three-point game again.
This time it was an inbounds pass to Kyle Korver that tipped up in the air (after some contact that likely should've been called as a foul) and stolen by Evan Fournier, who got fouled on a layup. Fournier split those free throws that could've given Orlando an improbable lead, meaning the Cavs, after all that, still should've had the final possession with the game tied.
On that possession, George Hill, who had been excellent all game, drove on a pick-and-roll but made the ill-advised decision to try a layup over good defense from Nikola Vucevic, who rejected him and the ball eventually fell out of bounds off Hill (again after more questionable contact).

That set Orlando up with an ATO opportunity in the halfcourt and they got Evan Fournier the ball at the top of the key against Cedi Osman, who didn't recognize Fournier had time to dribble and charged out with a contest too early, letting Fournier get off a clean look for three and he buried it.
It's a win that Orlando has to have if it's going to have any hope of making a surprise playoff run, but more likely this is a game that will matter most when it comes to June's Draft Lottery as the Cavs slip to 1-9 despite having firm control of this one late and the Magic move to 4-6 on the year.