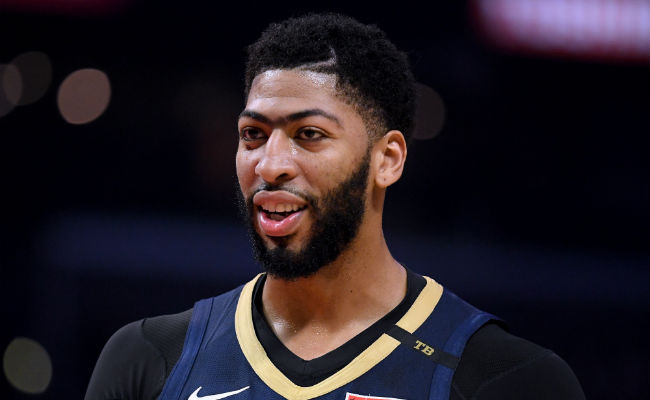 Trade talks for Anthony Davis appear to be heating up. According to a report from ESPN, the New Orleans Pelicans are "engaged" in trade talks for the disgruntled superstar with a pair of teams: the Los Angeles Lakers and the Boston Celtics.
Davis requested a trade from New Orleans prior to the trade deadline, but a deal was not able to come to fruition. The Lakers tried, hoping their package of young players and draft picks would ultimately convince the Pelicans to make a deal. They ultimately came up short in what was one of the more public trade negotiations for a player we've ever seen, but plenty has changed since then, with Magic Johnson leaving Los Angeles' front office and New Orleans hiring David Griffin to replace the fired Dell Demps.

As for the Celtics, they were unable to make a play for Davis due to a quirk in his contract. Since then, a whole lot has happened that has made it look like a bad idea for them to pursue Davis, namely Kyrie Irving's future being in question and Davis agent, Rich Paul, saying he would be a rental in Boston. However, according to Wojnarowski, the Celtics think they'd be able to kill two birds with one stone if they could pull off a move for Davis.
Davis is the biggest name on the trade block this offseason, meaning as he goes, so will the rest of the trade market. Now, with eight days until the NBA Draft, it appears we're moving closer and closer to the figuring out what his future holds.