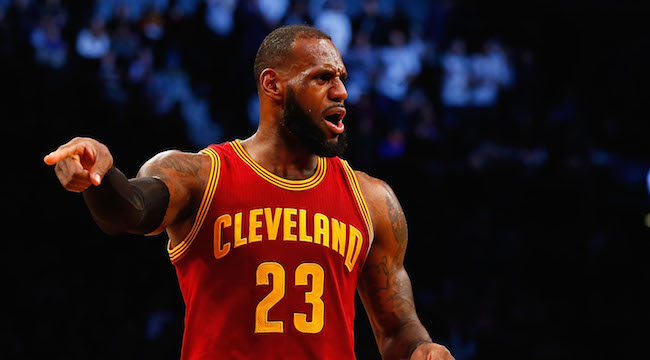 Charles Oakley was arrested on Wednesday night following an altercation with security at Madison Square Garden after security was sent to ask Oakley to leave. The arrest led to three counts of assault and criminal trespassing, but Oakley was released from jail later in the night and denied that he antagonized Dolan at the game.
The entire incident caused the internet to go crazy with a great deal of support going towards Oakley, as most all basketball fans sided with the Knicks legend (it doesn't hurt his case that literally no one likes James Dolan). Among those that took to social media to support Oakley was Cavs star and fellow Cleveland guy LeBron James, who posted a throwback picture of Oakley to Instagram with the caption "Mood #Legend."
James being on Oakley's side in this matter should come as no surprise as the two Cleveland natives are pretty good friends, and most recently Oakley stuck up for James in his feud with Charles Barkley.
Cleveland guys stick with Cleveland guys, so we shouldn't be shocked that LeBron is on Team Oak, but it was a bit funny to see LeBron publicly comment (and yes, this is commentary on the situation, he didn't just happen to post an Oakley picture after all this happened on accident) on an incident involving another team in the NBA.