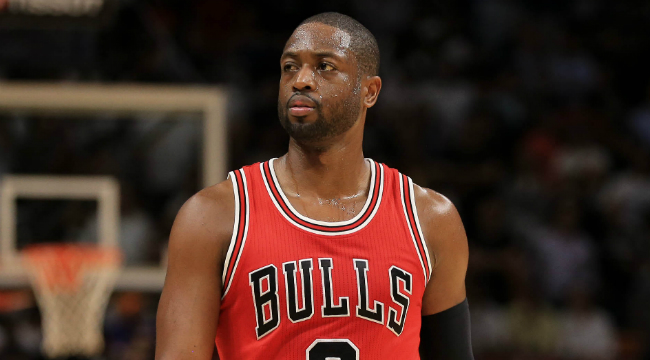 The Charlotte Hornets selected Dwayne Bacon in the second round of the 2017 NBA Draft on Thursday night. Bacon is a hard-nosed, physical wing defender and averaged 16.5 points per game during his two years at Florida State, making him a really good fit for a Hornets team that loves tough dudes who buy in on the defensive end.
Bacon got the opportunity to meet the Hornets media for the first time on Friday. Alongside Hornets first round pick Malik Monk, Bacon got introduced to everyone by the team's general manager, Rich Cho.
Well, he didn't get introduced at first. Instead, Cho introduced Bacon to the media as Dwyane Wade.
This was a simple mistake by Cho, and even though it took him a second to realize what was going on, he did seem like he felt pretty bad. Bacon, meanwhile, caught his GM's mistake immediately, which led to him making this face.
Everyone had a laugh about the whole thing, so it could have been worse. My favorite part is that Cho reacted to this like he had made that mistake a time or two already, and he promised himself heading into this presser that he wasn't going to say "Dwyane Wade." For future reference, Cho can just remember that Wade spells his first name "Dwyane," while Bacon's is "Dwayne." This probably won't help too frequently when he's in front of a microphone, but it may come in handy sometime in the future.
(Via SB Nation)