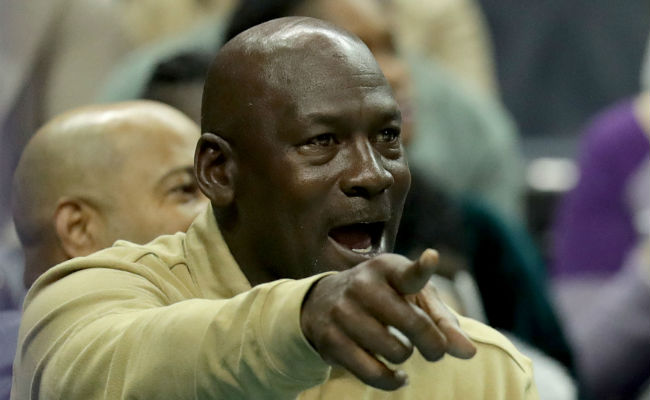 The Charlotte Hornets have seen a number of big signings over the past few years fail to pan out as expected. Charlotte's cap situation doesn't look good moving forward and they have once again underachieved compared to expectations, sitting at No. 10 in the East at 24-33.
As often happens in a situation like this, general manager Rich Cho has found himself on the hot seat and after being unable to find a major deal at the trade deadline, it appears Cho is on his way out of Charlotte after seven seasons with the Hornets.
ESPN's Adrian Wojnarowski reported on Tuesday morning that Cho, whose contract runs up this summer, would not be re-signed by the Hornets and that Michael Jordan would be looking to bring in a veteran GM to try and turn things around. The name at the top of Charlotte's list is reportedly ex-Lakers general manager Mitch Kupchak.

The Hornets confirmed the news later in the morning, with Michael Jordan releasing a statement thanking Cho for his time with the team.
"I want to thank Rich for all of his hard work with the Charlotte Hornets organization through the years and wish him and his family the best in the future," said Hornets Chairman Michael Jordan. "Rich worked tirelessly on behalf of our team and instituted a number of management tools that have benefited our organization. We are deeply committed to our fans and to the city of Charlotte to provide a consistent winner on the court. The search will now begin for our next head of basketball operations who will help us achieve that goal."
That search will reportedly focus on Mitch Kupchak, who was, of course, the general manager in L.A. during the Lakers' most recent heyday in the early 2000s and again for two more titles in 2009 and 2010. However, things did not go well for Kupchak and the Lakers towards the end of his tenure, most famously with the ill-advised signings of Luol Deng and Timofey Mozgov in 2016.
It's understandable why Kupchak would be an appealing name for the Hornets to go after, but if they land him they will need to hope he learned from the failed rebuilding process he oversaw in Los Angeles and has learned some new approaches for rebuilding a franchise's foundation.