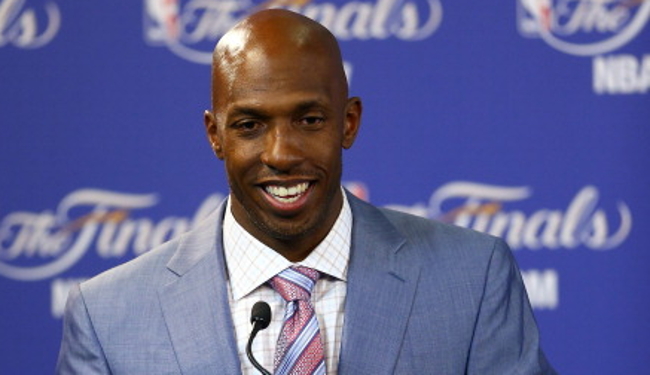 It's already been a wild NBA offseason, and we haven't even made it to the Draft or free agency yet. One of the more head-scratching developments came when news broke that the Cavs opted to part ways with GM David Griffin after owner Dan Gilbert reportedly balked at giving him a well-deserved raise, which prompted a classically passive-aggressive reaction from LeBron James.
It wasn't long after that Chauncey Billups' name emerged as a top candidate for the position. Although Billups was one of the savviest basketball minds around the league during his playing days – and an equally sharp broadcaster, post-retirement – the former champ and Finals MVP has zero experience as an executive.
But that didn't stop Gilbert from pulling the lever on offering Billups a long-term deal to take the job.
Big3 founder Ice Cube attempted to break the news on Wednesday that Billups had accepted the offer, but it now appears that might've been premature.
These are both legitimate concerns for a rookie front-office exec. Numero uno on that list is by far the most daunting aspect of this endeavor as Billups would immediately be put in the unenviable position of somehow swinging a major deal for a superstar like Paul George or Jimmy Butler so that the Cavs can challenge the Warriors juggernaut next season.
That would likely entail making the difficult decision of trading away Kevin Love and/or hedging your bets on the idea of "renting" George for next season and hoping you can convince him to stay in the long-term. None of this, meanwhile, ensures that LeBron doesn't skip town next summer.
Billups obviously has a lot to weigh before making his decision, and Cavs fans get to listen to even more chatter about LeBron potentially bolting to LA.