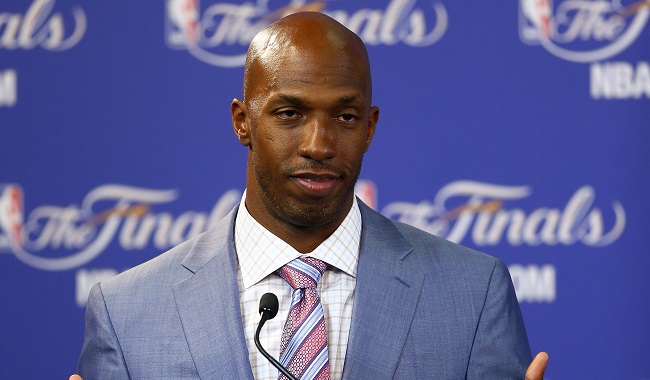 The Chauncey Billups era is over before it started in Cleveland and, now, we reportedly know why.
Chris Haynes and Marc Spears of ESPN bring word that, in addition to other factors, one reason that Billups did not accept the job as the president of basketball operations under owner Dan Gilbert was due to a "lowball" monetary offer on his contract.
The report indicates that Cleveland's first offer to Billups was for $1.5 million annually and the final offer – the one Billups turned down – included a $2 million annual salary. As noted in the report, a run-of-the-mill salary for such a role that comes along with that title would be $4 million per season and, in short, Gilbert's offer to Billups was not enough to entice him to leave the comforts of ESPN.
In some ways, it does not come as a surprise that Cleveland's offer was not substantial enough to lure Billups, as Gilbert has infamously fallen short of paying his basketball executives in the past. Just weeks ago, the Cavs parted ways with David Griffin as the team's general manager and that came less than 13 months after he constructed a title-winning squad.
The backdrop of that move was that Griffin reportedly wanted to be properly compensated (after making less than $2 million annually) and, while it was not a "firing" since Griffin's contract was expiring, the Cavaliers seemingly let a quality option leave because of monetary concerns.
Free agency has been cooking for a week, the 2017 NBA Draft is in the rear view mirror, and the Cleveland Cavaliers don't have an established front office leader. While there are certainly things to consider on the basketball side, it would be tough to ignore the apparent reality that the team's owner is simply unwilling to invest financial capital to secure a top-tier option.