Welcome to Hoop Dreams, a season preview unlike any other you'll read before the 2016-17 season tips off. The premise is simple. We'll be providing 30 of these fictional forays because it simply stinks that only one team can win the title each year. The list of contending teams seems to shrink with each campaign, and we wanted to provide something to those fans who only get to dream of Larry O'Brien during the offseason. Before October, every team can win the NBA title. Don't believe us? Then keep reading. – Ed
---
Things will go badly for the 2016-17 Chicago Bulls for a while, and the little industry of schadenfreude for the once-greatest franchise alive will be booming. All the worries about Jimmy Butler, Rajon Rondo, and Dwyane Wade being able to share one ball with grace and aplomb and acceptable offensive efficiency marks will be valid, with an increasingly anachronistic, half-court series of ball-holds and misread back cuts and quixotic isolation blunders keeping Chicago floating just below .500 through December.
An unusually effective front line led by Robin Lopez, Taj Gibson, Nikola Mirotic, Bobby Portis, and Cristiano Felicio will have their defense humming at a surprisingly high rate, and will keep the team from falling further into the depths of mediocrity. In all the early-season TV segments and podcasts focusing on the quote-rich, passive-aggressive acrimony between the three Bulls stars, there will be one smart basketball thinker who butts in to briefly note that, despite all this, the team's front court rotation has been somehow among the best in the league.
In January, Dwyane Wade will get hurt. This will allow Rondo and Butler to run a pick-and-roll action on practically every play that has Butler catching the ball at the elbow and reliably finding open men as defenses collapse on him. It works a lot better than reason suggests it should. Sometimes that happens.
The Bulls' scoring marks will rise and Wade, who has been taking note, will be open to a new role when he returns just before the All-Star break. He will be so open to something different, in fact, that he will agree to coming off the bench, from where he will be the dopest sixth man in NBA history. The Bulls will cruise through the rest of the year and finish just shy of 50 victories.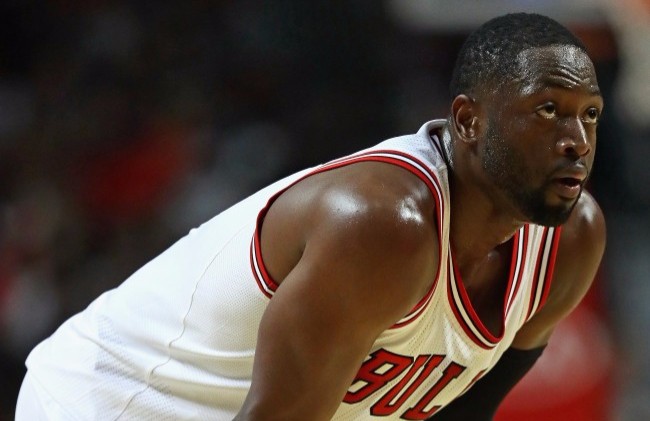 In the playoffs is when Wade will truly matter. He is the only one who knows what LeBron James' heart really is; the only one who's gotten close enough to the King to see when the weaknesses are truly rising in his eyes. Wade knows how to hurt James' feelings, and the Cavaliers will shrink into a dazed and self-defeated foe when their leader looks suddenly effete.
Try as he may, LeBron just can't shirk the kind of big-brother pull that his former Miami Heat teammate has on him. Rondo, another classic grinder who remembers the bloodiest pre-Warrior battles of the league, will reinforce the revival of the ghosts of Eastern Conference past.
Against the Warriors is when it gets fun. Finally. Warriors coach Steve Kerr will tell everyone that Fred Hoiberg is his beta version, the more milky and docile and naive version of him, and Hoiberg will have such a knowing smile when he hears of these lines from pre-game reporters that the confidence of Golden State will be shaken.
"My milkiness has taken me to great places," Hoiberg will say. "I'll be happy to ride its river through California, too, straight onto the ocean with a golden trophy in my raft."
Jimmy Butler will lead all scorers and be the Finals MVP, but it's Rondo and Wade who will be most remembered. There will be a fury in them that doesn't make any sense, a Machiavellian fervor as they bark and glare into Golden State's faces. "Please don't yell at me like this," Draymond Green will say. "It's very mean." The Bulls will be the sort of NBA champions who get to that title by way of almost total assholery, belying all the momentous trends in freedom of player motion, in ball movement and open-aired uptempo basketball.
The Bulls will pound and intimidate. They will break Golden State in the heads that control their hands and bodies before the ball even really gets rolling. They will take on a self-assurance that can only come from the core of the earth, taking hold of basketball life and telling it what to do. And in the end, they will be champions.