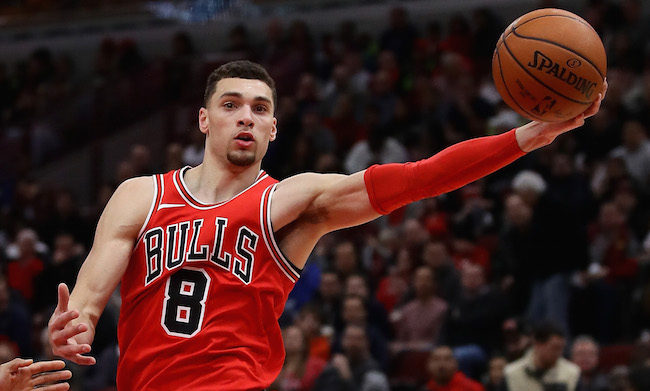 After a few quiet days on the free agent front, the NBA finally gave us some more major news as Zach LaVine received a massive offer sheet from the Sacramento Kings on Friday night.
The 4-year, $78 million offer sheet signed by LaVine was an aggressive offer, especially considering it's a fully guaranteed deal with no team or player options, and there were plenty of people wondering whether the Bulls would be willing to match such a large deal. LaVine himself even mentioned he was disappointed in the Bulls not coming to him with an offer, which is an annual occurrence in restricted free agency as players get frustrated that teams (rightfully) let the market dictate the player's offer.
However, despite all of that, the Bulls, who had 48 hours to match, quickly made the decision to agree to that deal and retain LaVine's services for the next four years, as reported by ESPN's Adrian Wojnarowski.

The good news for the Bulls is that while the contract is risky, there is apparently some language in the contract to protect the team in case LaVine continues to have issues with his left knee in the future.
There will be plenty of people pointing out that LaVine was not particularly good last year in his return from his ACL injury and that this is likely an overpay based off of pure value. However, the Bulls also are operating with more context than just signing LaVine. This is, as much as anything, a decision made to keep from waiving the white flag on the Jimmy Butler trade from last year, in which LaVine was the prized asset returning from Minnesota.
Whether that's a good reason to match or not, it's certainly playing a role in this choice. The Bulls are now right next to the salary cap, with Noah Vonleh likely being renounced eventually, and this deal isn't as unreasonable for Chicago, given roster and cap situation, as it would've been for Sacramento. Still, there will now be lots of pressure on LaVine to not only return to form, but improve into the star quality player he has the potential to be.