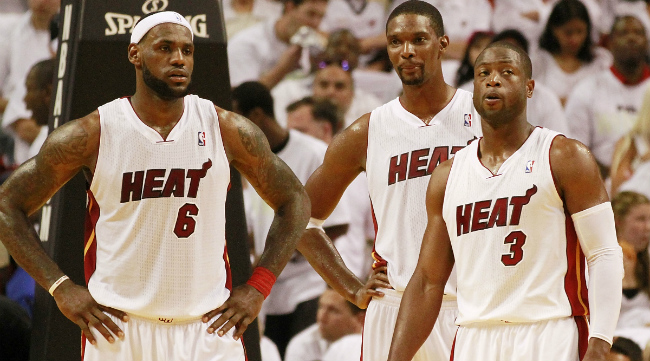 Each time Chris Bosh has popped up over the last few months, the big man has stated his desire to make it back to the NBA. Bosh hasn't played in a game since the 2015-16 season due to health issues, and while there's no guarantee he's ever able to suit up for a team again, the 34 year old has made it clear that he's working for one more shot at playing professional basketball again.
That was the case on Thursday, when Bosh told Ben Rohrbach of Yahoo Sports that he's still trying to find a situation that works for him. However, unlike past updates on his future, Bosh seems to understand that his window might be closing.
"Yeah, it's still on my mind," Bosh said. "Obviously, if it doesn't happen by February, I'm not stupid, but yeah, I'm still looking forward to that. I'm still trying to overcome that hump and trying to get something going."

It's unfortunate that Bosh sounds like he is starting to see the writing on the wall, because he was such a great player during his career and having things end because his body betrayed him is gutting. He is, however, very open to the idea of reuniting the Big Three of himself, LeBron James, and Dwyane Wade. Only this time, it would have to happen in Los Angeles instead of Miami, which led to Bosh cracking a joke about how this go around would be viewed by everyone.
"That would be the Laker Show plus the Old-Man Show," Bosh said.
Of course, there are plenty of reasons why this won't happen — the Lakers would have to be interested in the two veterans, Wade has made it clear he wants to play out the rest of whatever's left in his career in Miami, etc. — but it would still be awesome for them to all play together once again.
(Via Yahoo Sports)