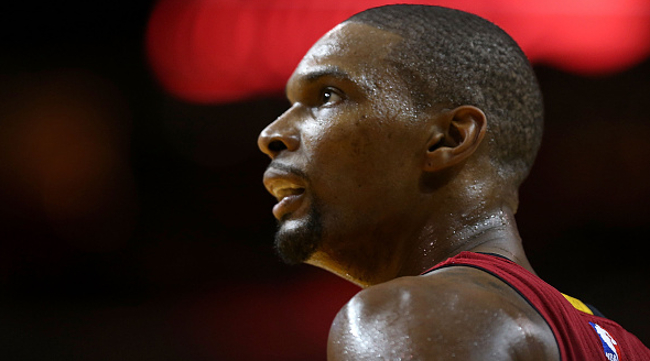 Chris Bosh last played in the NBA during the 2015-16 season with the Heat. Unfortunately, Bosh was forced into a medical retirement due to complications with blood clots and his chances at returning to the NBA have felt slim at best since. Despite this, Bosh has maintained his desire to return to the NBA and one day play again, insisting that he is not permanently retired.
However, at 34 years old there isn't much time left for Bosh to have an NBA career. Returning to the game after multiple years without playing NBA basketball is hard enough as is, but add in the medical complications with his age, and it's hard to see many teams willing to take the risk on signing him. Even so, if you ask Bosh he will maintain his desire to return to the NBA one day.
Monday night, Bosh was seen courtside at the Knicks-Wizards preseason game. He was there to visit David Fizdale, a former coach of his, but he maintained his desire to play in the NBA again during an interview with MSG's Rebecca Haarlow.

Ian Begley of ESPN also reported that Bosh is contemplating a more official retirement if he doesn't find a team soon.
It's unfortunate that Bosh has had his career potentially cut short by blood clots, but it's hard to see him making an NBA return at this point. Yes, he wants to do so and he says he has proof that he can play on blood thinners, but it's more than that. Even if Bosh were to return tomorrow he wouldn't be the same player he left the NBA as. He's going to be slower, not as athletic, and he's going to have to take time to adjust. Teams are going to have a hard time investing in a player like that even if they didn't have a medical condition like Bosh's. It's extremely disappointing to say, but Bosh's career feels over at this point.