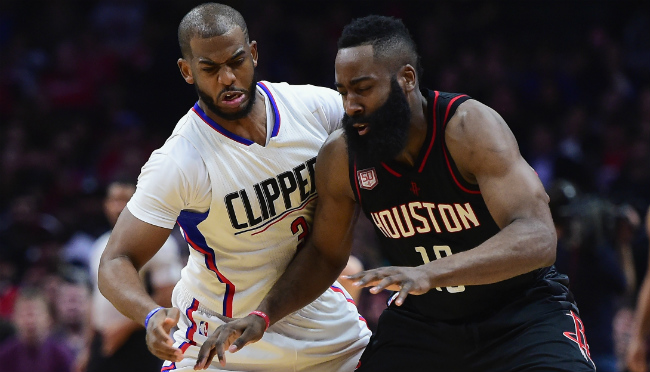 You can make a pretty good case that the best player to enter free agency this offseason is Chris Paul. There were plenty of rumblings about what would happen if Paul hit the open market, and news dropped on Friday that Paul was indeed going to opt out of his contract and look around.
While every team would probably love to acquire Paul, one of the more intriguing options is the Houston Rockets. It's been rumored as a potential destination, and Chris Haynes of ESPN reports that there is something to these rumblings other than just simple speculation.
Haynes went even further by saying the Rockets are going to go after Paul hard, and also mentioned that the team is trying to free up some money to acquire his services. The whole "freeing up some cap space" thing has been around for a while, with guys like Patrick Beverley and his two-year contract being a prime candidate for a move.
Of course, the looming question with Houston's pursuit of Paul is how he'd mesh with James Harden, who had an MVP-caliber campaign in 2016-17 by becoming the point guard in the Rockets' offense. Both guys would probably be fine — Paul is the best pure point guard in the NBA and sets his teammates up better than basically everyone, while Harden will find a way to score in basically every situation — but it's still something that will be in people's minds.
Paul's free agency is going to be one to watch. The Clippers have the inside track from a money/years perspective, but teams like Houston and San Antonio could offer the 32-year-old point guard a better chance at winning his first ring, especially if Blake Griffin leaves Los Angeles. Regardless, Paul is going to be in really high demand, and it's possible that no team makes a harder push for him than Houston.
(Via Bleacher Report)