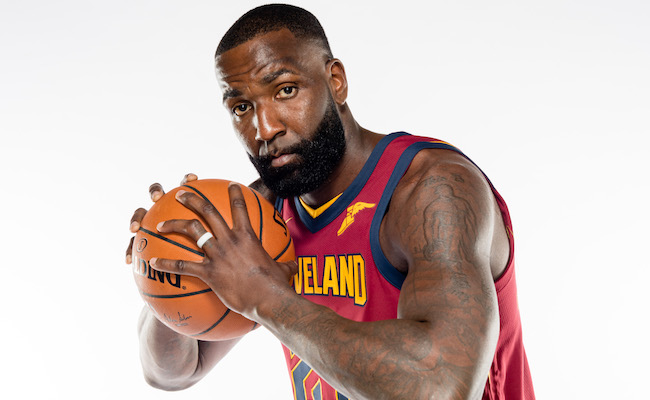 There was a massive overhaul of the Cleveland Cavaliers' roster at the trade deadline. After those moves, renewed optimism arrived for the defending Eastern Conference champs. While there have been ups and downs for LeBron James and company, on Monday evening, word arrived that a former NBA champion who is familiar with the franchise will join the squad for the playoffs.
That new addition is none other than Kendrick Perkins.
The 33-year-old big man has not appeared in an NBA game since the 2015-2016 season but whispers emerged earlier in the campaign that Perkins could arrive in Cleveland for the stretch run and that appears to be the case. The former Boston Celtics big man was in training camp with Cleveland before being cut but, following that, Perkins appeared in 27 games for the G League's Canton Charge, averaging 8.7 points and 7.2 rebounds per contest in 21.2 minutes.
Obviously, this is a move directed more at veteran presence and mentorship than actual on-court impact, to the point where Perkins arriving on the floor in a pivotal postseason setting would inspire widespread panic. Still, it is oddly reassuring to know that Perkins will be involved in the playoffs to some degree and the Cavs have never run away from having elite leadership skills on the end of their bench.