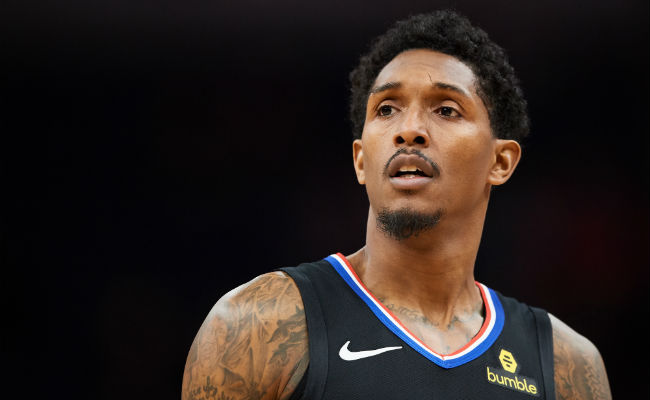 The Clippers simply refused to roll over and die in Game 5 on Wednesday in Oakland. What was supposed to be a close-out game on the Warriors' home floor has now turned into a lost opportunity and an extended series that will shift back to Los Angeles on Friday for Game 6.
After watching the Rockets finish off the Jazz and earn a few days of rest and relaxation, Golden State was looking to do the same before their much-anticipated rematch. But it was Lou Williams who once again who led his team to an improbable victory in one of the most hostile road environments in the NBA.
He finished with 33 points, 10 assists, and four rebounds on the night, and he did so with all the pressure squarely on his shoulders as the Warriors threatened to steal this one away from them late in the fourth quarter as they staged a furious rally, only to be fended off by Williams' hot shooting.

The Clippers also got plenty of help from Montrezl Harrell in this one, who was an absolutely beast all night long as he put up 24 points, five rebounds, and one huge block on Kevon Looney late in the final period with his team clinging to a three-point lead.
Harrell put his stamp all over Game 5 on Wednesday, as he rolled to the basket relentlessly and finished strong at the rim regardless of who was there trying to defend it.

The Clippers had five players in double figures on the night, including Patrick Beverley, who was his usually pesky self on defense but also posted 17 points and 14 rebounds, while Danilo Gallinari managed 26 points but continued to struggle from the floor as he went just 9-of-22 overall, including 3-of-11 from downtown.
They were able to withstand the usual onslaught from the Warriors, led by Kevin Durant, who had a game-high 45 points, to go along with six rebounds and six assists, while Steph Curry and Klay Thompson added 24 points and 22 points, respectively.
The Clippers have to be feeling good as the series now shifts back to Staples Center for another big game on Friday night. The Warriors will most certainly come locked in so that they can avoid Game 7, but the Clippers will have their home crowd behind and the force of their pride, which has been one of their biggest strengths this series.