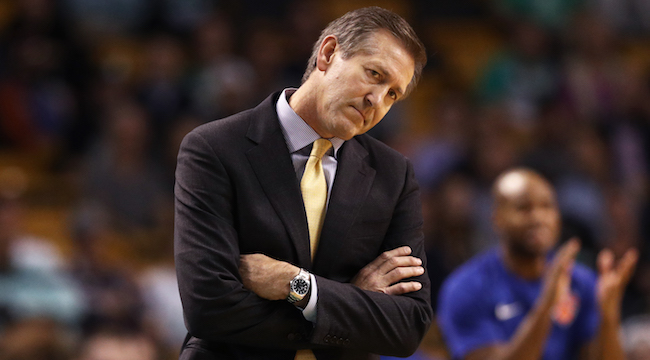 The New York Knicks aren't supposed to be good this season, at least according to the vast majority of projections. That is the nature of a rebuilding roster that no longer features Carmelo Anthony and, while the Knicks do have a real building block in Kristaps Porzingis and a top-10 pick in Frank Ntilikina, the organization appears to (finally) be looking towards the future.
With that said, the first three games have not gone well for Jeff Hornacek's team, as the Knicks sit at 0-3 without a single performance that could be graded in overly positive terms and significant struggles from $71 million shooting guard Tim Hardaway Jr. in his (old) new home. Following New York's third loss, veteran swingman Courtney Lee may have unearthed a reason for the scuffles.
Lee indicating that members of the roster don't know the plays at this point is jarring, even if the excuse exists that the 2017-2018 preseason was shorter than in previous years. It is damning to hear, from an established veteran, that more attention must be paid in practice and, while he did not list names, additional fallout will be interesting in the media bubble that is New York City.
The Knicks have big-time questions this season and, frankly, one of them is the status of head coach Jeff Hornacek. If Lee's sentiment proves to be true, it might just be a referendum on both the coach and his players to varying degrees.