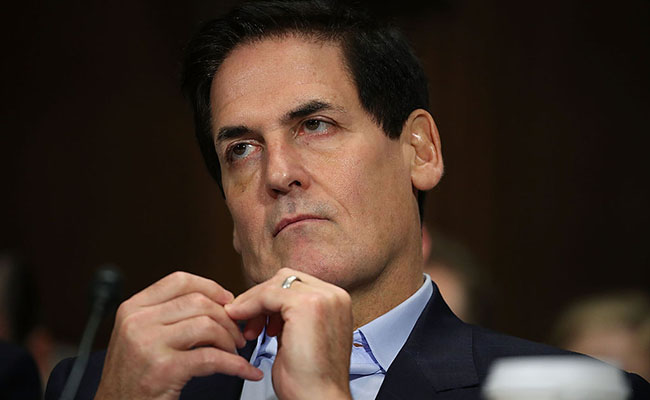 2017's NBA Draft night wasn't what everyone anticipated, but it sure kept people tuned in. A blockbuster Jimmy Butler trade, some lateral moves by other teams, and a lot of misdirection made for a fun-filled night of rumors and more.
As per usual for the past few seasons, The Vertical's Adrian Wojnarowski was picks ahead of the actual draft night show. Right out of the gate, The Vertical was breaking picks three and four while the ESPN broadcast was announcing the first two selections.
The Vertical was silent, however, when it was the Dallas Mavericks' turn to pick, at No. 9 overall. The "Woj Bomb" slowed down midway through the first round, which had many assuming there was a more urgent breaking news story. There wasn't.

As Dallas News illustrated, Mav's owner Mark Cuban ordered his team to keep their pick announcement to themselves saying to his staff "If this gets to Wojo before our pick, whoever we find out did it is fired."
A member of the Mavericks front-office staff even confirmed what Cuban said.
"Mark said, 'OK, we're going to give Woj a pump fake,'" the staff member said. "Then he said, 'no one touches their phones or they're fired.' Coming from the boss, you take that seriously."
The phones reportedly kept ring in the Mavs' war room and the staff refused to pick up. But Cuban didn't care. His goal was to solidify his pick of Dennis Smith Jr., the highly touted point-guard out of N.C. State. He said that when Wojnarowski tweeted that the Knicks were going to take Frank Ntilikina at number eight, several staff members wanted to high-five because that would mean that Dallas would get their guy.
"I'm like, no," Cuban told Dallas News. "Just because it's reported doesn't mean it's true. I've been in crazier situations."
The Mavs Draft team would reportedly wait for Adam Silver to walk out and announce the pick before submitting and announcing their pick, as Cuban couldn't allow a team to crawl back into the situation to snatch their player.
This is just one of the many ways Cuban hangs onto his reputation of being one of the most savvy businessmen and sports franchise owners around.