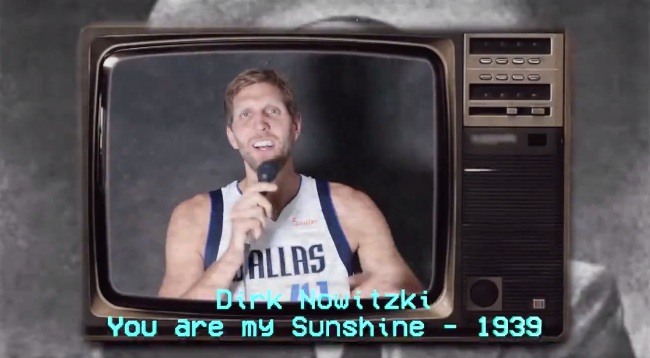 The Mavericks social team is one of the best in the NBA. They always have their players doing something wacky and it gives their team a lot of personality. This is great, because there are fans out there that want at least a slight look into the personality of the players for whom they're cheering. We all want to see these athletes as humans, not basketball playing robots.
Dallas' latest way of giving its players a chance to show some personality is fantasticm as expected. They've created a fake album featuring covers of popular songs from the Mavericks roster, just don't expect any quality of singing from this, because there is none to be found.
Highlights of this are DeAndre Jordan getting way too into "Pour Some Sugar On Me," Dirk being Dirk, and Dennis Smith Jr. signing "Hypnotize." The one who steals the show, though, is rookie Luka Doncic. The Mavs newbie sings "whatever he wants for no particular reason," and that includes a song that even the Mavericks don't seem to know, because it's displayed with a ??? graphic below him.
The video finishes out with a funny quip about needing to buy the album before the Warriors sign another All-Star. It's delightful and I'm glad the Mavericks do stuff like this to give the players a chance to have some fun … although I never want to be around them for karaoke night.