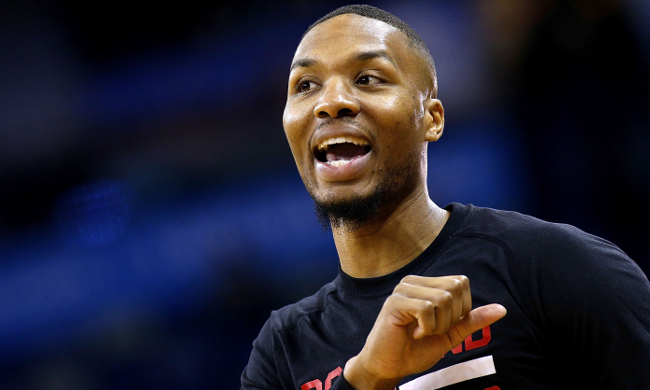 Through 20 games, the Milwaukee Bucks might be the biggest surprise in the NBA this season. At 11-9 they're currently in fifth place in the Eastern Conference, and while they could very easily drop their next 30 games in a row and fade away into typical Milwaukee obscurity, there's one big reason that probably won't happen: The Greek Freak, baby.
Coming off a triple-double against the Blazers on Wednesday night, Giannis Antetokounmpo is averaging 22 ppg to lead the Bucks, and he's becoming a human highlight reel in the process. And while he can certainly still improve at some aspects of his game – hurry the hell up with the free throws, dude – the third-year player should be recognized as a star. Even Kevin Garnett has recognized this and is helping Antetokounmpo improve his spin move.
But the guy with the really long last name that President Obama can't even say correctly isn't the only thing special about the Bucks this season. They're also having a lot of fun in the stands. As we've already seen the team recently had some fun trolling Golden State "fans," followed by Cavs fans, but against the Blazers, Milwaukee fans handled the trolling by making fun of Damian Lillard's rap skills.
Lillard, who is a very good rapper and arguably the best of any NBA star, past and present, isn't mad either. In fact, he's laughing.