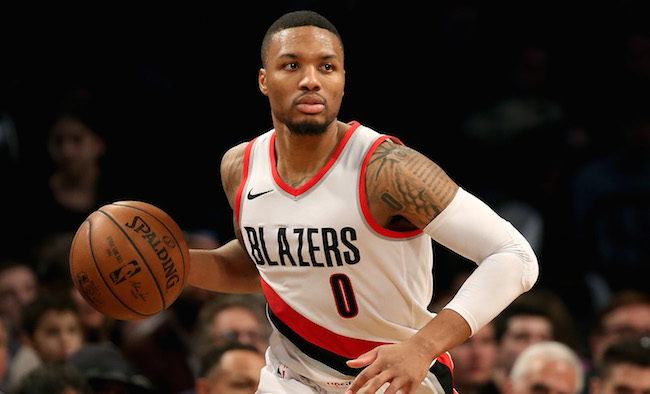 Damian Lillard is very good at his primary occupation. The Portland Trail Blazers guard has three All-NBA selections to his name and, at the age of 28, there is plenty of reason to believe that Lillard will be a high-level basketball player for quite some time.
However, Lillard is seemingly dipping his toe into the field of NBA reporting, first breaking the news that Chris Haynes was making the jump from ESPN to Yahoo Sports. Now, Lillard is at it again, becoming the first prominent voice to suggest that Sam Amick will leave USA TODAY Sports for a new position at The Athletic in the future.

It is important to note that further confirmation of this particular scoop is not yet available but it would be a significant addition for The Athletic. In recent days, the online publication added the services of Shams Charania to further its NBA coverage, and it already employs high-level insiders like Ken Rosenthal, Bruce Feldman and Ethan Sherwood Strauss (to name only a few). Amick would fit in nicely as one of the top voices in the NBA world, and the veteran writer has been with USA TODAY Sports since 2012, with previous stops at Sports Illustrated and AOL FanHouse.
The Athletic continues to assemble a wild collection of high-end sportswriting talent, while the All-NBA guard continues to break stories on the side of his actual work on the hardwood.