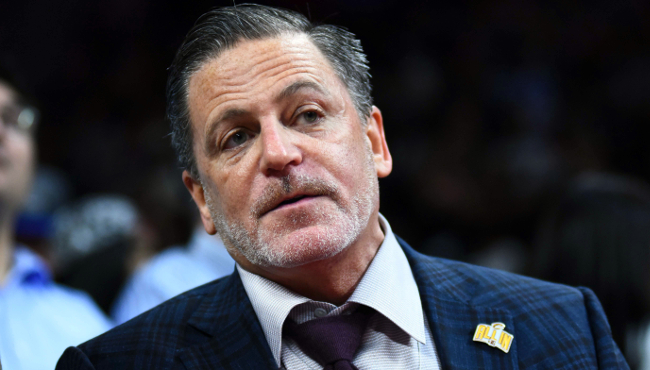 In the aftermath of a renovation plan being nixed for Quicken Loans Arena, the rumor mill has been churning with regard to the Cleveland Cavaliers and owner Dan Gilbert. On Thursday, Gilbert sprung into action to declare that he would never move the franchise away from the city.
Considering there's no walking back a statement that emphatic, one has to believe Gilbert when he says that. However, following that declaration, Joe Vardon of Cleveland.com shed light on a bit of a loophole that could emerge that could leave the Cavs' future up in the air when their lease with Quicken Loans Arena runs up in 2024 and keep Gilbert's statement technically true.

In short, Gilbert could consider selling the team in the not so distant future.
Gilbert's promise on Twitter put him on the record that he won't move the team when the lease expires. He could sell the team, and while a team spokesman said there has been no thought given to a sale, sources outside the organization suspect Gilbert to consider selling within the next few years.
Gilbert could certainly decide to sell the team to an owner dedicated to the city of Cleveland and that seems to be the most likely scenario if he wanted out of the ownership game. With that said, Cavs fans may not be heartened by this bit of information, especially given that it makes some sense for Gilbert to find a parachute if LeBron James elects to flee in free agency when July arrives.
It takes quite a bit of projection to arrive at a situation in which the Cavaliers are moving if you take Gilbert at his word when it comes to relocation possibilities. Still, with the Rockets being put up for sale and the Nets reportedly shopping for buyers as well, the Cavs being owned by another party doesn't seem too terribly far-fetched, and things could get very interesting in a hurry under new ownership with a lease rapidly approaching its end.