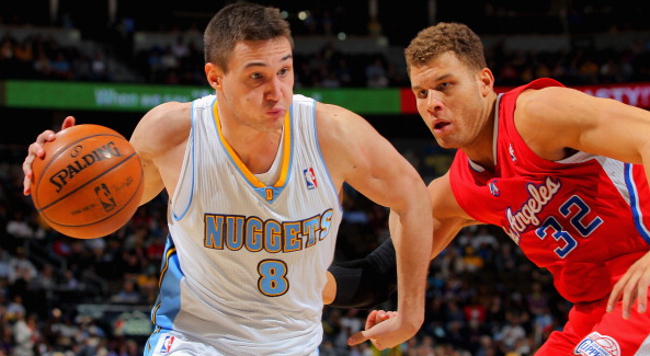 One thing that this free agency period hasn't had is a massive trade that involves at least one superstar getting moved via a sign-and-trade. Thanks to the Los Angeles Clippers, the Atlanta Hawks, and the Denver Nuggets, we may be on the verge of getting one of those moves.
The news was originally broken by Adrian Wojnarowski of ESPN, who reported that Danilo Gallinari was on the verge of committing to a deal with the Clippers. This would happen via a sign-and-trade with the Nuggets and the Hawks.
The terms of the proposed deal were announced by Shams Charina of The Vertical, who mentioned that this would be the vehicle that sent ex-Hawks forward Paul Millsap to Denver. Additionally, Atlanta would get a few pieces to make the proposed deal work.
If you're a bit surprised to see that Crawford would head to a team that appears to be headed towards a rebuild, well, you're not alone. If this deal went down, Crawford would reportedly not spend much time in Atlanta.
But as for Gallinari, the thought of forming a front court with DeAndre Jordan and Blake Griffin, who re-signed with the team over the weekend. Wojnarowski also added a somewhat silly detail about how the Clippers didn't exactly work hard to convince Gallinari to play in Los Angeles.
It's important to note that until this is official, anything can change. But a move that sends Gallinari to the Clippers, Millsap to the Nuggets, and a package including Crawford to the Hawks would certainly classify as a blockbuster deal.