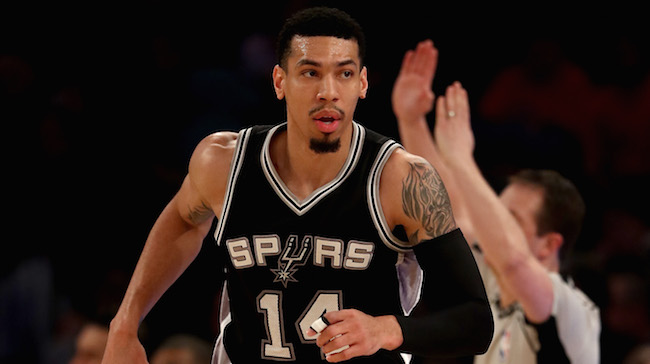 The Spurs have won five games in a row to move themselves firmly into the playoff picture in the Western Conference once again as they look to extend their league best postseason appearance streak to 21 years.
For the first time in a long time that streak has been in doubt, including a low point in which they found themselves 10th in the conference not long ago. The biggest cause of this year's drama in San Antonio is the injury status of Kawhi Leonard, who has appeared in just nine games and has missed the majority of the season due to a somewhat mysterious quad injury.
Leonard was initially targeting a return last week, but that got pushed back indefinitely as he was not yet cleared by his personal medical staff to return. After that game against Minnesota, that was the apparent target date, some players on the Spurs had questions about Leonard's injury and wanted to get an update from their teammate. News of this players only meeting broke on Thursday, with Adrian Wojnarowski reporting the team was "imploring" Leonard to return to the team this season.
That particular nugget was quickly refuted by Spurs guard Danny Green, who took to Twitter to say Woj "couldn't be anymore incorrect" about his report.

The news of the meeting was confirmed by Jabari Young of the San Antonio Express-News, but he too had some issues with the details in the ESPN report.
The likely issue here is in how the news of the meeting and the content of that meeting were relayed via sources. Young's story does note that Leonard was caught off guard, which could explain how Wojnarowski was told the meeting was "tense." Young also says players made sure Leonard was aware of the team's situation in the playoff hunt, which probably explains how Woj was told they were "imploring" him to come back for the postseason run.
The problem seems to be with the wording of Woj's report although it's not hard to see how that could have been relayed to him. In any case, it appears as though Leonard's teammates want him to be totally healthy before he returns, but also wanted to understand what the final hurdle is to clear before he comes back because what they're seeing from him in practice is positive.