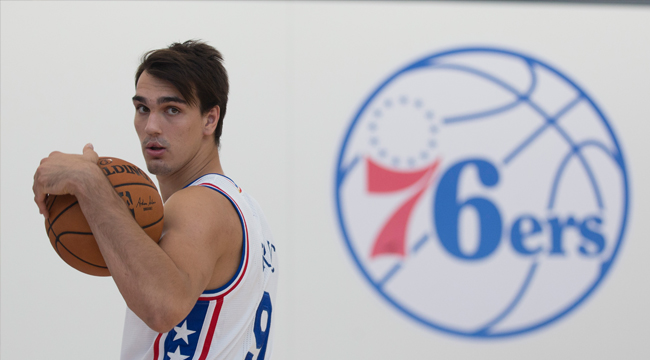 Dario Saric is finally joining the Philadelphia 76ers, so it's only right that he's hit with the toughest questions up front to get him prepared for the city. During a Twitter Q&A via the 76ers' official account, a fan asked Saric a question we've been dealing with as a nation for the last few years.
There will be myriad hot dog truthers coming out in a fit of rage about Saric's answer, but he gave his answer and I'm assuming that he's going to stick with it — and if he changes his mind at some point in the future, that's cool too.
After his Twitter chat, Saric was asked to participate in a host of other 'normal' media day activities, like dancing to the 76ers' theme song.
Safe to say Dario digs the Sixers theme song. ? #SixersMediaDay pic.twitter.com/eERv3Fq39V

— Philadelphia 76ers (@Sixers) September 26, 2016
Saric isn't the best dancer, but he let it all hang out there and committed to it, even when things started to get ridiculous. With Saric's willingness to open himself up to the media, he and Joel Embiid could be quite the tandem of personalities to keep the 76ers interesting throughout the season, despite the fact that this is going to be a team that is going to lose quite a few games again.