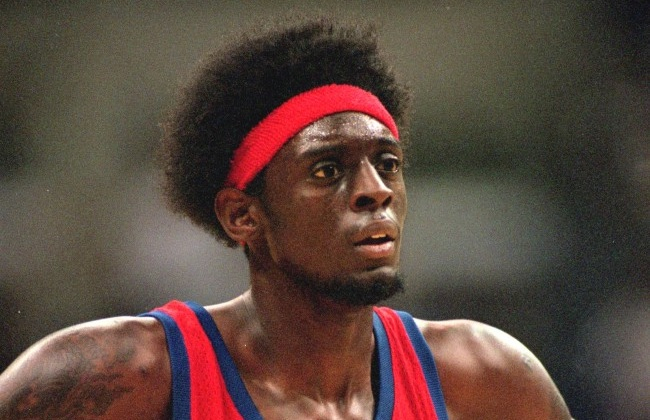 As far as NBA careers go, you can do a lot worse than Darius Miles.
He was selected third overall out of East St. Louis High School by the Los Angeles Clippers in the 2000 NBA Draft. While he never lived up to those expectations, Miles played seven seasons before a knee injury derailed his career in 2005-06. A comeback attempt in 2008-09 didn't work, but he left the NBA after earning about $62 million with the Clippers, Cavaliers, Blazers and Grizzlies.
But as the St. Louis Post-Dispatch reported, Miles filed for bankruptcy and was forced to sell his personal items at auction to help pay creditors. Some of the items for sale included vacuum cleaners, video games, DVDs and a barber chair that went for a whopping $2.
Most of the attention centered on Miles' sports memorabilia, specifically the autographed LeBron James jersey that went for $1,500. But that yellow No. 1 was plastered everywhere, from the four-wheeler that looked brand new, to a dining room set still wrapped in plastic, to a stunning supply of karaoke equipment, to the table stacked with 10,000-plus DVDs and video games, to the Ruger AR-556, one of four firearms that arrived in a gun safe without a combination.

The story of a young athlete blowing his money isn't new.
An estimated 60 percent of former NBA players are broke within five years of retirement, Sports Illustrated reported in 2009. That same report noted that 78 percent of NFL players are bankrupt or under financial stress by the time they have been retired for two years. Leagues attempt to educate rookies about managing wealth. Teenagers don't always listen.
Miles has dropped out of the public eye and is believed to be living near Belleville, Illinois. The idea of blowing all your money and having property seized by creditors was way funnier when it happened to Joey on Friends. Ross wasn't there to buy the barber chair for D-Miles, making this much sadder.
Hopefully someday he'll be back on top doing his celebration like the old days: