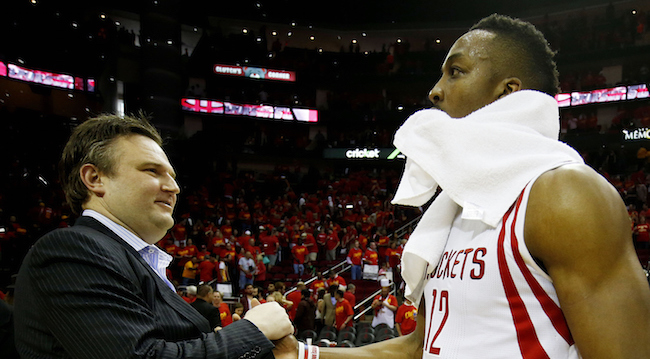 One would think that with a talented roster that includes James Harden, Dwight Howard, Patrick Beverley and Terrence Jones, any draft prospect would be happy to play for the Houston Rockets. General manager Daryl Morey found out today that wasn't the case.
The "prospect" (i.e. probably a fan) does bring up a pretty good point: a 44-year-old player, even the ageless Dikembe Mutombo, wouldn't help the Rockets very much.
In their own way, this "prospective" draft pick is actually helping out the Rockets by telling them not to draft him.
(@dmorey)